Reasons why the Ziro Music Festival is the Coolest Musical Festival! If you are an avid traveler keen on natural landscapes, then you must already be aware of the beautiful Ziro Valley. The Ziro Valley is located in the Lower Subasiri district in the state of Arunachal Pradesh and the lush green valley hosts the internationally famous Ziro Music Festival every year.
If you are hungry for diverse music genres, then you need to be present in the Ziro Music Festival where independent artists join together to showcase what they have got!
Here are some other reasons telling you why you should make your way to the Ziro music festival to be high on music:
1. Perfect ambiance to ditch the city life
Sign up for the Ziro Valley Tour and you will see you getting guided far away from the chaotic city for good. This valley village will give you the solace you have been seeking for years and here you will get the chance to reflect upon your life.
Blame either the gorgeous landscapes or the intriguing culture, because these will offer you ample opportunities to connect with yourself.
2. Avoiding large crowds at other music festivals
If you are an ardent lover of music but have been staying away from music festivals in India lately to avoid large crowds, then the Ziro music fest is what your heart wants. Neither you will have to stand in a large queue nor rush from one stage to another.
There would not be large masses engulfing you so you would not have to worry about losing your friends as well. You can just look forward to sessions of harmonious music and uninterrupted views of the paddy fields.
3. One of the best road trips of your life
If you love to set out on road trips to explore the unknown and to see the unseen, then this Music festival will offer you the chance to get familiarized with the rustic beauty of Northeast India.
Ziro Valley is not only about the music festival, so even if you don't love music, but there are also simple ample ways in which you can enjoy in this valley, straight out from a portrait.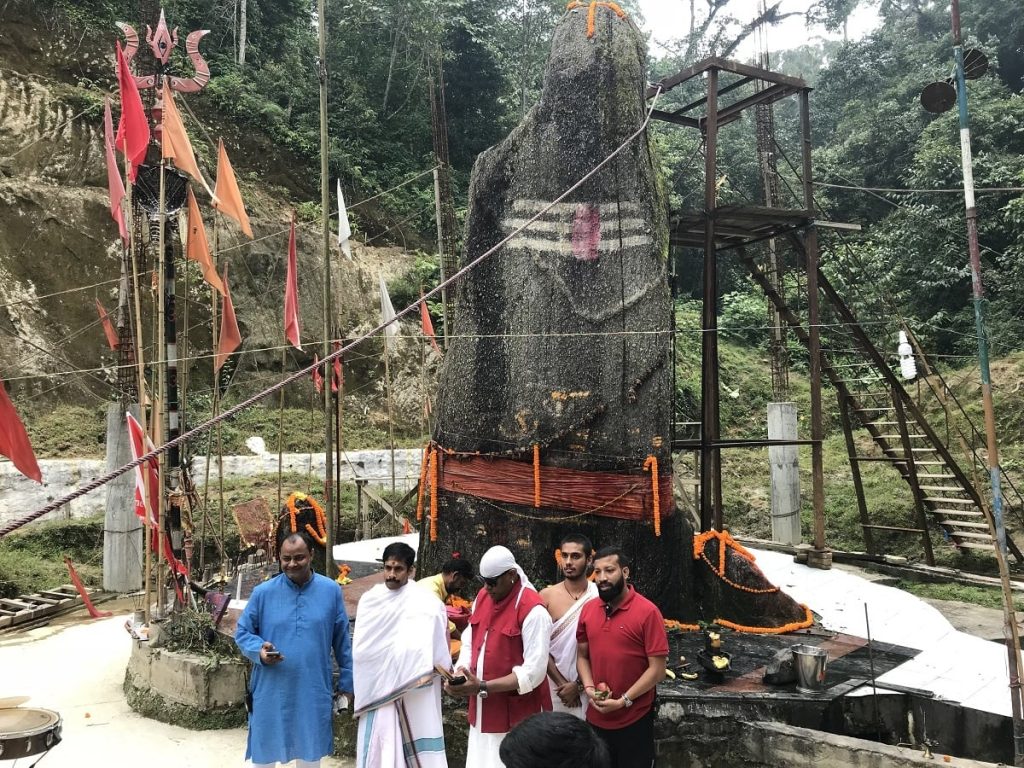 If you plan to go on for the Ziro Valley Tour, nature would start showing its magic tricks by soothing your soul and music will just be an add on over it.
4. Bid goodbye to your monotonous life without spending much
If you are yearning to leave the hustle and bustle of the drudgery of work but do not have the necessary funds to do so then do not worry, there is good news for you. To forget about your managers, team leaders, excel sheets, projects, etc., book a package of Ziro valley offered by the Arunachal Pradesh Tourism.
So, pack your bags, and just in lieu of a little charge, you can shake your heads in the melodious tunes of the music while being welcomed by the cascading slopes of the valley.
5. Satiate your curiosities regarding the Apatani Tribe
You must have heard or seen images of the famous Apatani tribe of Arunachal Pradesh, right? Well, it's time to meet them, greet them, and even hear tales from them. The individuals belonging to the Apatani tribe can be easily distinguished owing to the presence of their nose piercings and distinct face tattoos.
Make the most of the vibe of the surrounding villages of Ziro valley by exploring the customs, rituals, and cultures of the Tribal people. You can make merry to them, bake bread with them and even tear meat with them, with their permission obviously.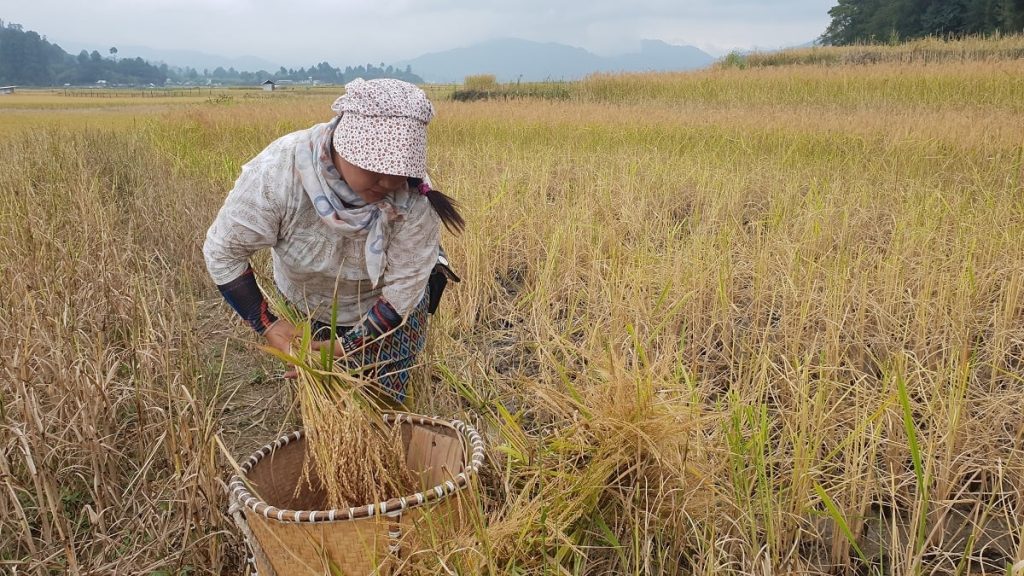 6. Taste the delicacies you have never heard about
Hop onto the streets or the markets you can see in the vicinity, and there you can find food platters displaying rare delicacies, like roasted rats, fried frogs, and roasted grasshoppers on skewers.
However, these are not for the faint-hearted and thus they should try to savor delicacies made of chicken, pork, etc. And yes, there are literally chugs of beer for everyone.
7. Why only beer? Try something else
One of the best parts of the festival enlisted under the Arunachal Pradesh Tourism, here you have numerous options for locally brewed alcoholic drinks.
So severe your ties with Budweiser and Kingfisher for a while, as you can get this even after returning in your mundane life, and savor on local brews each having a unique taste.
First, all you have to do is to sampling varieties of drinks until you meet your one true BFF who will give you a company in your musical endeavor.
After you have done so, all you have to do is to make the most of it by drinking it from bamboo glasses adding a distinct flavor.
8. Stay in love with your beau
If you are in love and thus in search of a destination which can help you fall in love even more, then make your way to one of the best music festivals in India, the Ziro valley music fest.
For the ones who want a peaceful time with their partner, they should bring them along to get lost in the world of music, together. Let the music work its magic to soothe both of your souls while strengthening the bond you share.
Have a joyous time while joining with music lovers coming from every end of the world and make new friends.
9. Enjoy the community-driven event
The Ziro Music Festival has now been happening for years, all thanks to the contributions and the efforts of the community.
It is truly a community organized event and perfect proof of how music has the ability to connect individuals coming from diverse locations and socio-economic backgrounds & definitely one of the reasons for the Ziro music festival.
In 2019 the music festival was held on the 26th of September 2019 and will continue till the 29th of September.
2020 dates are yet to be declared. If you want to join it, you can put up at any of the tents near the festival grounds at Hapoli. Alternatively, you can also stay at lodges and home-stays in the town and cherish the local authentic life of Ziro.
To know more about the festival: Ziro Festival