Goa is a name that makes you think of party, beaches, booze, and once again! beaches, right?
Nobody goes to Goa in order to work except in the case of that you're a bartender or something similar. We go to Goa in order to make our dull live a little bit exciting.
While doing so, we often forgot that Goa is not just one sandy beach or just one beer shack, it's vastly big and the exploration opportunities are as vast as the place itself.
So, the next time when you're visiting Goa, throw out the old Goan stereotype and try to see the state in a new light, preferabbly with the eyes of a traveller or explorer this time instead of a party animal. And we gurantee you that it would be more fun.
Now, with that thought in mind, we're listing a number of Goa's most famous beaches which you can visit on your next visit, enjoy.
Calangute Beach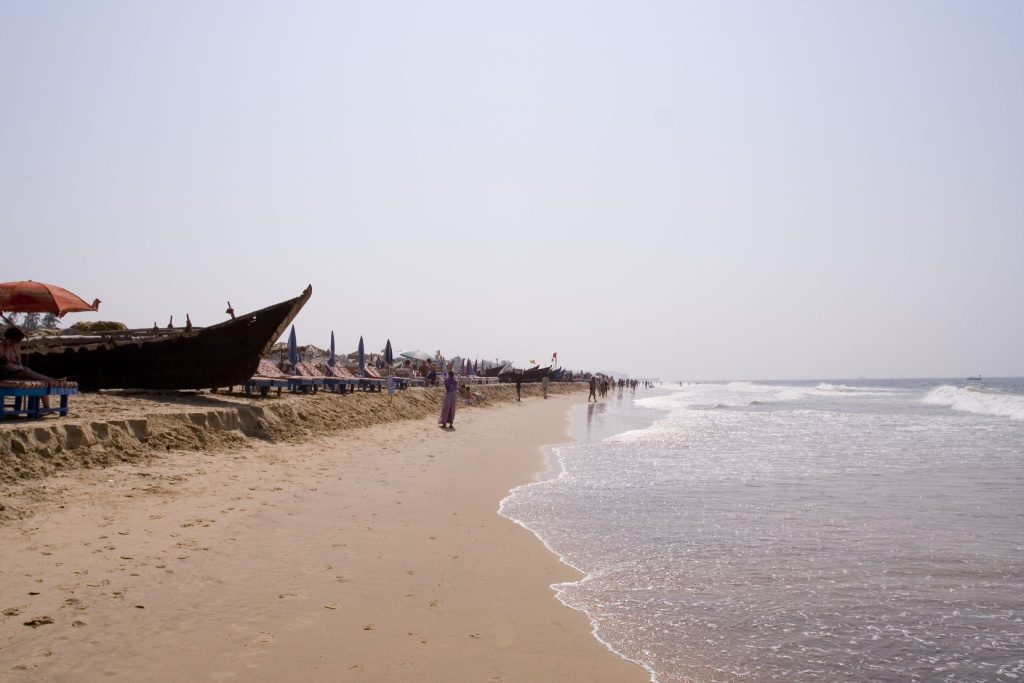 Calangute beach is one of the most popular beaches in North Goa. Hence, it has earned the name of "Queen of Beaches" of Goa. Calangute Beach is big and boasts of a pretty long coastline.
You can expect to see this beach thronged with many tourists, adventure junkies, and party lovers, pretty much all the time.
There are many Portuguese style buildings and architecture that look really amazing with the Arabian Sea as the backdrop.
It provides you one of the best and unique beach experiences in India with many markets that sell the best Goan food, beer, jewelry, and artifacts.
Calangute Beach is located around 11kms from the capital city of Panaji, which makes it quite accessible to reach.
Also if you are flying down to the Goa international airport, it will take a drive of an hour and thirty minutes to reach this beach. You will find various stay options here so you can relax and enjoy in peace.
Baga Beach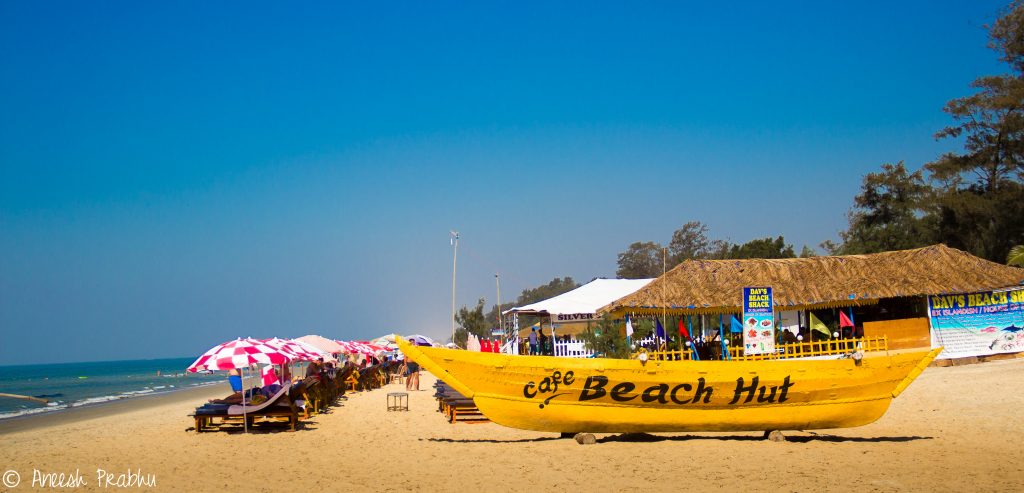 Baga Beach is a really popular beach of North Goa and this beach is nothing short of adventure and attracts many people who are into water sports.
This beach is famous for being the beach that never sleeps and is called "The Hometown of Nightlife" with many late-night parties, clubbing, music, and festivities pretty much-happening every day.
While here, you can try out an array of water based sports activities such as jet skis, banana ride, parasailing, waterskiing amongst other activities.
The most unique thing about this beach is that you can see the spot where the river and sea meet. Also, for all the animal lovers out there you can take a ferry or a boat and venture out deep into the sea to spot some dolphins and a variety of sea life.
From Panaji, Baga beach is located around 18kms away and takes around 40 mins to reach through a vehicle, and from Goa international airport it takes around an hour to cover the 40kms.
Candolim Beach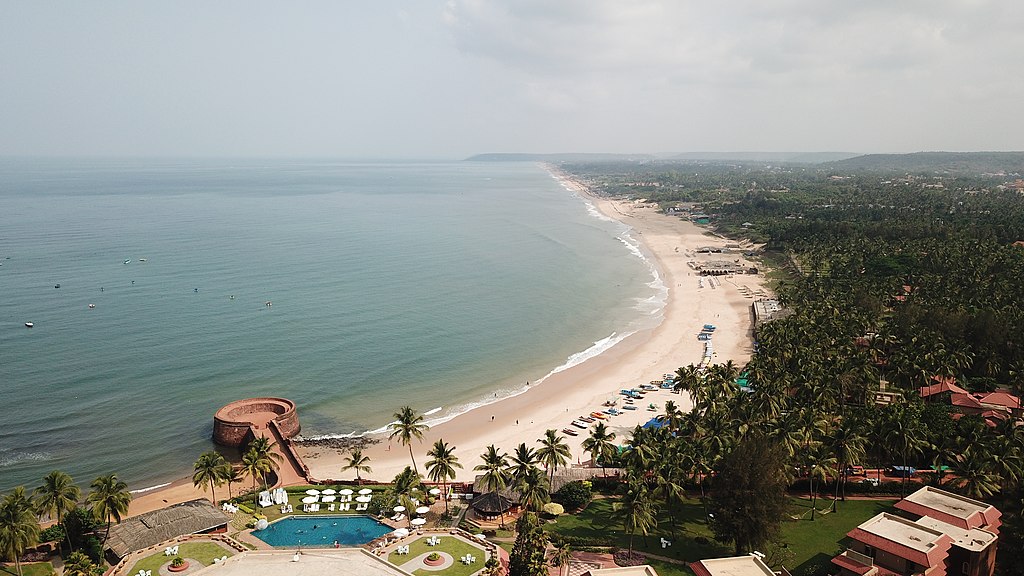 Candolim Beach sometimes gets confused by people due to its namesake Calangute Beach, but we definitely recommend this place to visit in Goa.
Candolim Beach promises and delivers upon the fine Goan experience and it has many shacks and eateries that adds to the vibes of the place.
This beach is less crowded than other beaches of Goa and that is why this beach is preferred by foreigners visiting India.
On this beach, you can enjoy some time in peace catching up on your favorite novel and also indulge in water sports and other recreational activities.
From Panaji, the capital city of Goa, Candolim is located around 11kms and takes almost 25 minutes to reach.
Vagator Beach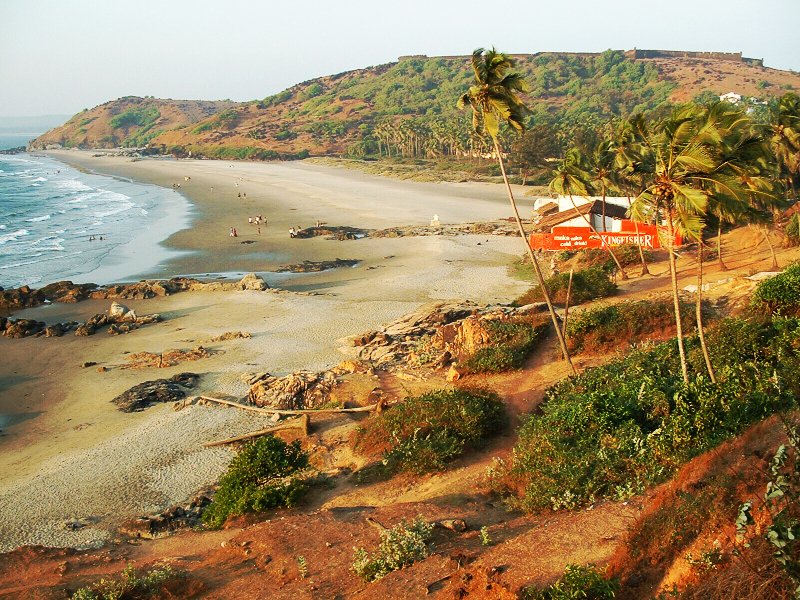 Vagator Beach is the hippest part of Northern Goa. You can enjoy various water-based adventure activities here such as windsurfing, parasailing, snorkeling, water zorbing, and much more.
Watch the sunset go down from the rocks at the beach to end your adventure-filled day around North Goa.
You can even stay back at the beach as it has various clubs and partying spots nearby. The beach is filled with many picturesque red cliffs from where you can enjoy views of a stunning sunset.
While in Vagator, you can go to the Anjuna beach market which is set up every Wednesday, and also the Saturday night market where you can buy wide varieties of carpets, spices, and textiles at great prices.
Querim (Keri Beach)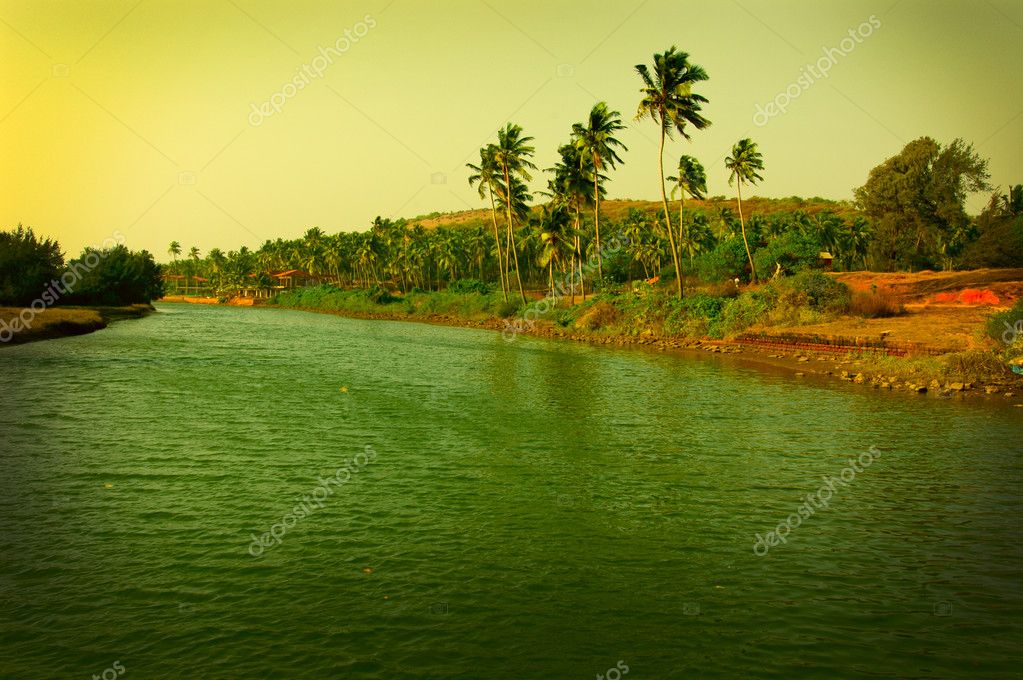 If we told you that this beach lies in the more famous Northern part of Goa, you wouldn't believe us, but it is a fact.
This beach gets off the tourist's radar because there are not many tourists exploring this offbeat place of Goa and this beach is quite unheard of when compared to famous North Goan beaches like Candolim, Calangute, Baga and Vagator.
This beach has a picture-perfect white sand beach, clean shorelines, and surreal blue water. While here, you can also indulge in water-based activities like parasailing and paragliding which are some of the best adventure activities to do in Goa.
Keri Beach is located in the Pernem Administrative Region of North Goa and is located around 50kms from the Goan capital Panaji. It should roughly take an hour and thirty minutes to get here by road.
São Jacinto Island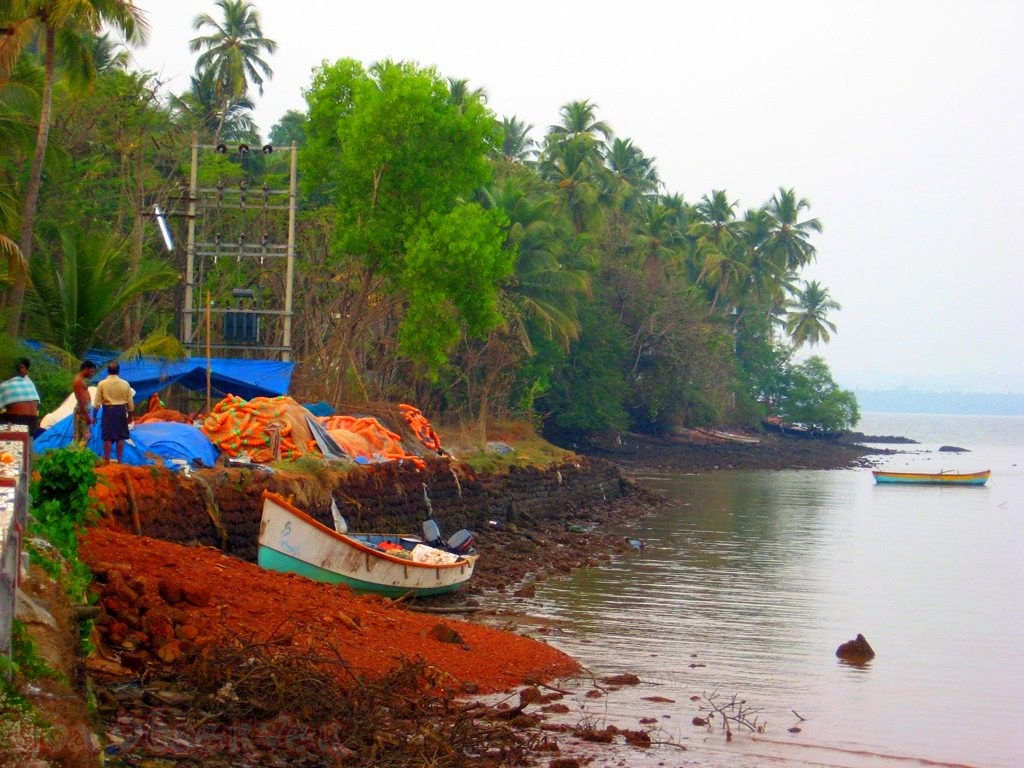 Along with being one of the most offbeat places to travel in Goa, this island is also the most exotic one. Located a few kilometers from the city of Vasco, this island boasts of an interesting tale.
In the 20th century, the residents of São Jacinto Island made a pact amongst themselves not to give the island on lease and let companies disturb the island's ecosystem.
So, even to this day, the island has surreal beauty which captivates people visiting it and it surely takes you to old days with its surroundings.
To get to this island, you need to take the NH-17 Vasco-Panaji Coastal Highway and from Vasco city this island is a mile away and you can take a boat or ferry to reach the island.
PS: Don't forget to ride around the island in the boat and go atop the lighthouse for the most surreal panoramic view from the island.
Palolem Beach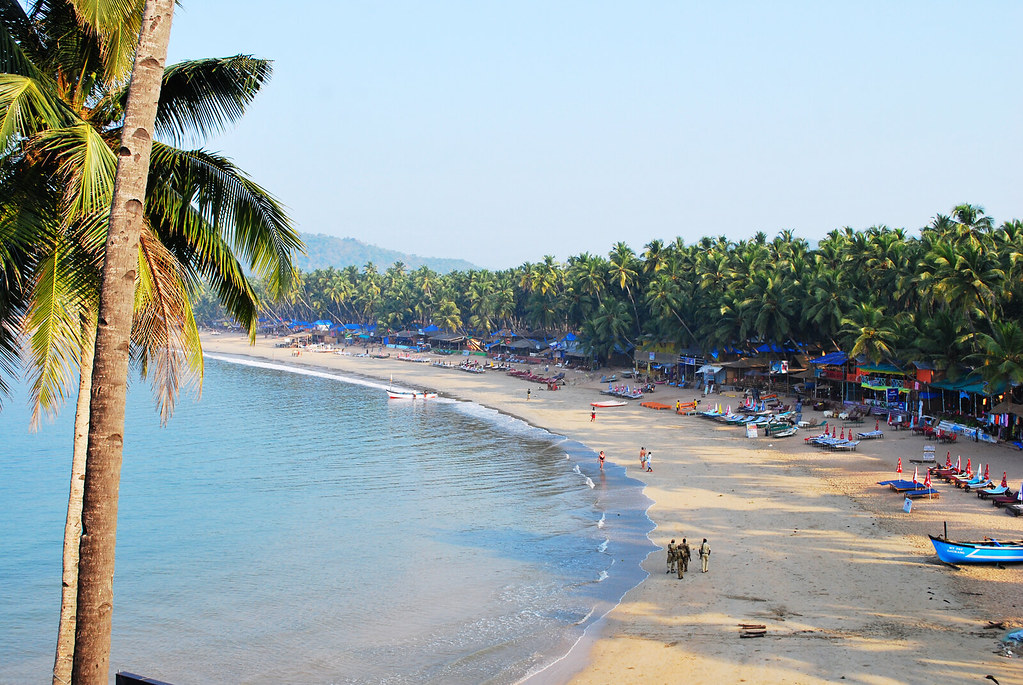 A really striking beach of South Goa, Palolem has everything that a traveler looks for: picturesque views, stunning natural beauty and party vibes all around.
It is one of the most famous beaches of South Goa and is frequented by many travelers.
This beach is only a mile long, so you would not be wasting most of your time running circles all around. There are also many shacks and eateries which will serve you the best food and drinks.
Palolem Beach is also known for its "Silent Disco" parties, where everyone can just put on a pair of headphones and groove to the music and beats. We would definitely recommend trying it out once.
Butterfly Beach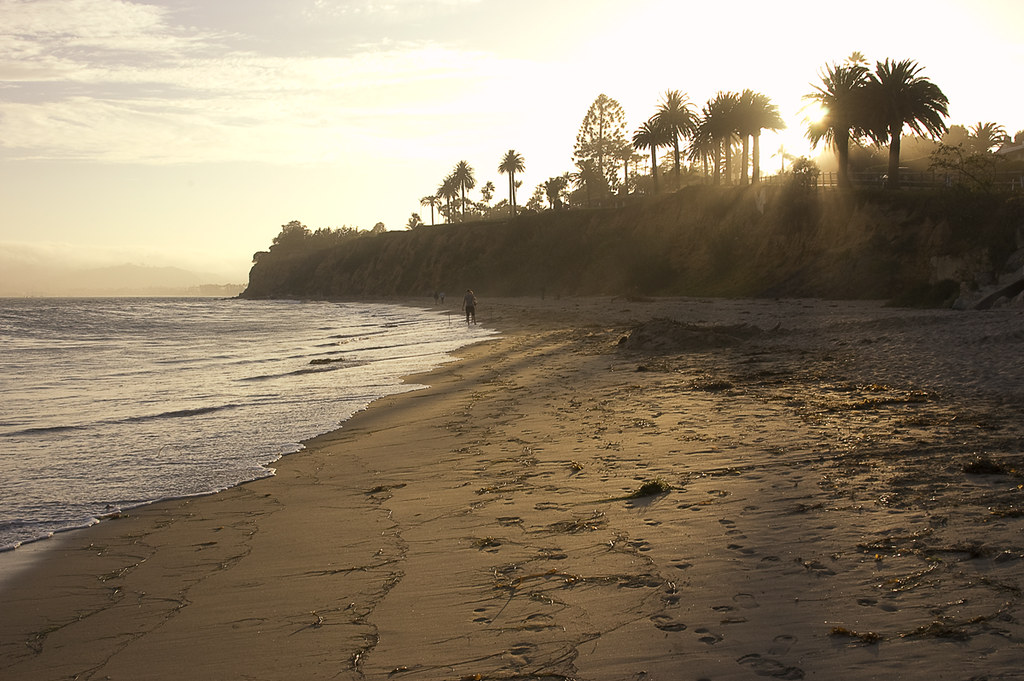 Located north of Palolem Beach, Butterfly Beach is a visually stunning beach which draws people towards the beach. As the name of the beach goes, you will find lots of butterflies in this semicircle beach.
If you are feeling up for a trek, you can trek into the beach's nearby forests to feel its serenity. Butterfly Beach has one of the clearest waters you can get in Goa, so it is perfect for deep-sea diving to explore sea life and corals.
This beach is surrounded by lots of rocks and cliffs so you can get good panoramic views from a vantage point and take photographs that are visually stunning.
It will take you around an hour and thirty minutes to reach from Panaji to the Butterfly Beach.
Colva Beach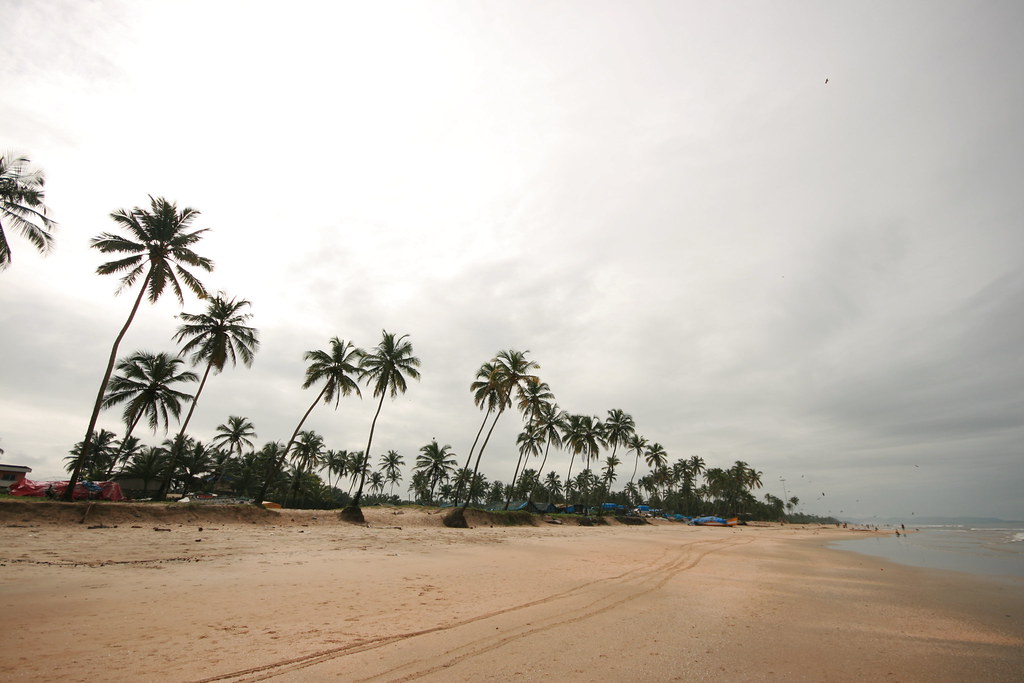 You might have heard of the saying "Old is Gold" and Colva Beach actually resonated with this saying. It is one of the largest and oldest beaches of South Goa and is not to be missed when you are in South Goa.
The area around this beach is well developed and you will find many shacks, restaurants, pubs, bars, and guesthouses all in close proximity to the beach, making it one of the perfect places to visit in Goa.
This beach stretches for around 2.4 km, part of a beach consisting of about 25 kms of white sand. It is lined along its shore by coconut and palm trees and extending as far as Bogmalo Beach to the north and Cabo de Rama Beach to the South Goa's coastline.
It takes around an hour to reach Colva Beach from Panaji.
Ashvem Beach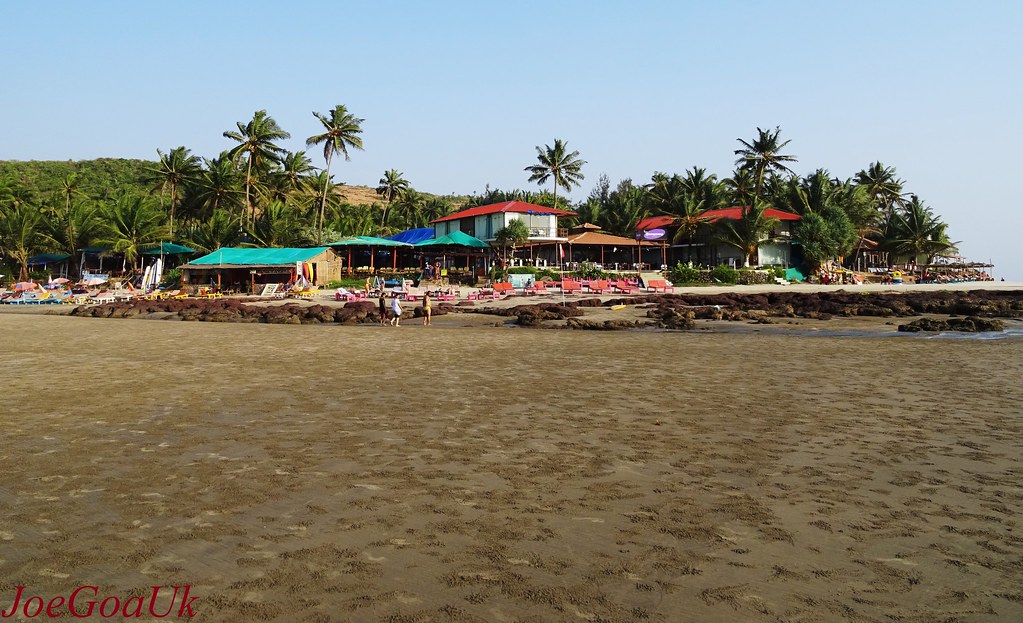 Located in Mandrem Village, Ashvem Beach in North Goa is a traveler's delight.
This North Goan beach is not crowded and provides an escape for anyone who wants some peace and quiet time.
It is one of the secluded spots in North Goa and is a must-visit place after you are done partying and trying out adventure activities at other beaches. You can enjoy a perfect sunset here away from the hustle and bustle of North Goa. This beach is definitely worth places to visit in Goa.
So, what do you think, will you be visiting any of these beaches or that any of them made into your list of 'must visit places' in Goa yet? If yes, then please do tell us in comments, let's see which beach get's the hugest number of visitors.