Talle Valley accounts for one of the many unexplored or less explored trails in the northeastern state of Arunachal Pradesh. Bearing a maximum altitude of 9,000ft, this adventurous journey has a lot more to offer than you can just imagine. The trek serves you wide variety of flora and fauna along with everlasting views of natural landscapes all around. However, most of the species of flora and fauna are endangered in the region. Besides this, the trail provides a vast array of different colourful birds like Kingfisher, Green Magpie which proves this place to be perfect for a deep bird watcher.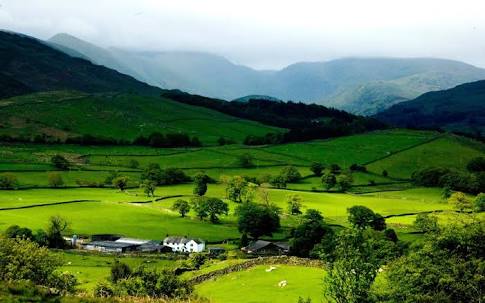 PC https://goo.gl/images/qDib9Z
Starting from the land of ancient Apatani Tribe of the most gorgeous Ziro valley in Arunachal Pradesh, this trek sums up as a cluster of immense beauty and serenity. Ziro valley is accessible from Naharlagun railway station through taxi within 4-5 hours. The nearest airport is Guwahati International Airport from where Ziro lies at a distance of approx. 450 kilometers. Direct flight from Delhi to Ziro is not available. You can also take a night bus from Guwahati to reach Ziro. Also, you need to get Inner Line Permit (ILP) before starting the trek which is available at the railway station.
Ziro valley is quite famous for its Apatani culture. The Apatanis, tribal people, are the preservers of biodiversity in Talle valley and practice agriculture and pisciculture. As you start off towards your trek route, you will come across refreshing rivers and valleys. You will mainly encounter Pangey valley and Talle valley and mesmerizing cold waters of Pangey River.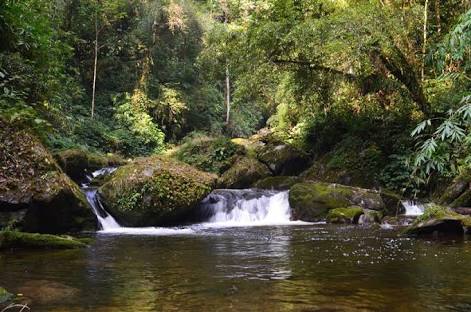 PC https://goo.gl/images/hC8Yoh
Further, you will enter Talle valley biodiversity zone. There, you may have a look at the most endangered 'clouded leopard' and also get pretty views of white coloured bamboos. Passing through the thriving deciduous and alpine forests, you get to see a clear and eye catchy picture of snow laden 'Nimapema Range' of Bhutan that stands beautifully at a considerable distance. The scenery is super alluring. Talle valley is also a home to pretty rhododendrons that charmingly blush inside the valley.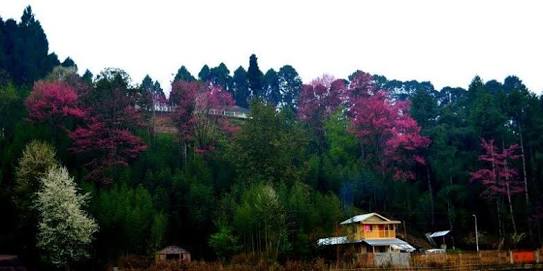 PC https://goo.gl/images/xpiUpb
Talle valley is a vibrant place with vibrant and enthralling valleys and sceneries. This trek is a perfect choice for trekkers and travellers and an excellent escape from the hustle bustle of the city life. The trek is wonderful in its own way and reflects a colourful and dazzling picture of northeast India.