The pink city of Rajasthan known as Jaipur is itself a tourist place. With millions of tourists making a visit at the larger than life palaces and forts of Jaipur, it is evident that the historical beauty of Jaipur remains unmatched. However, there are plenty of other destinations around Jaipur that are no less than stress busters when it comes to unwinding yourself from the chaotic hustle bustle of city life. One such weekend getaway is a road trip from Jaipur to Ranthambore. What can be better than a day out amidst the enthralling wildlife of Ranthambore? Sounds exciting? It indeed is.
Located in the district of Sawai Madhopur, Ranthambore National Park is famous for its rich wildlife and is known to be as one of largest national parks situated in North India. Ranthambore is located at a distance of 168 km from Jaipur and can be reached easily in around 3.5 hours. The ideal way of enjoying this road trip is opting for a cab or car. It is a great way of enjoying the trip with family and friends. So, this weekend, leave your worries behind, pack your bags and get ready to dive in the beauty of Ranthambore wildlife.
 Places to visit at Ranthambore.
 1.      Ranthambore Fort: Situated at a distance of 5km from the Ranthambore National Park, this fort is a landmark of the wildlife reserve. The grandeur of this fort has led to its listing in the UNESCO's world heritage site. Carved at a hill of 700 ft altitude, the mansion is home to a dense forest and dwindling wildlife.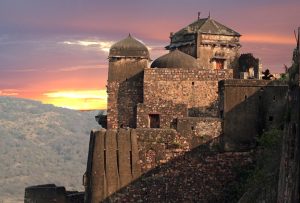 Picture courtesy:   http://image3.mouthshut.com/images/Restaurant/Photo/-45110_9517.jpg
 2.      Surwal Lake: This beautiful, serene lake is home to a plenty of birds and can serve as a great place for sightseeing if you ever visit Ranthambore. The tranquillity of this lake is breathtaking during monsoon and winter where one can see nature at its best. Surwal Lake is definitely a place for the people looking for some peace and solace.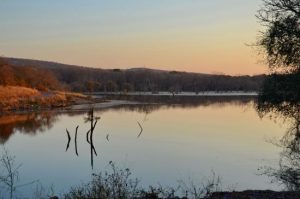 Picture courtesy: https://media-cdn.tripadvisor.com/media/photo-s/09/62/53/cb/surwal-lake.jpg
 3.      Padam Lake: Serving as the main source of water for the animals of the wildlife sanctuary, Padam Lake is the largest lake within the reserve. Early mornings on Padam Lake can mesmerize you with rare scenes of Chinkara deer here. In addition, the profound beauty of this lake enhances during winter when quintessential water lilies bloom here.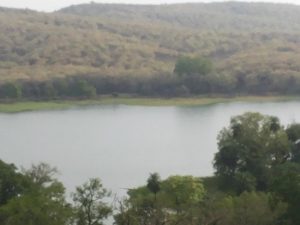 4.      Kachida Valley: Situated on the outskirts of the sanctuary, Kachida Valley is carved midst low altitude jagged hills and is home to a rich variety of Panthers, Bears, Deer and wild boars. It is one of the most beautiful places in Ranthambore where one can enjoy wildlife to its fullest.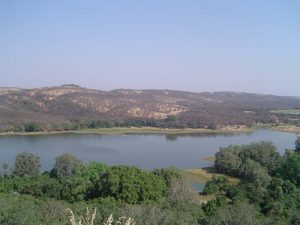 Picture courtesy: https://alsisarhotelsrajasthan.files.wordpress.com/2012/07/ran.jpg
 5.      Raj Bagh Ruins: Located midst Padam Talao and Raj Bagh Talao, the ruins of Raj Bagh give a rustic and royal touch to the surroundings of the Ranthambore National Park. The relics of the intricately carved arches, the grandeur of the Palace and the picturesque outhouses reminds one of the majestic eras of the royals of Rajasthan.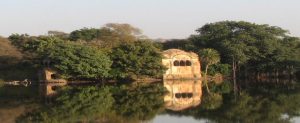 6.      Lakarda and Anantpura: Situated in the Northern and North-Western region, Lakarda and Anantpura are home to a variety of porcupines and monkeys. The rare species of Indian Striped Hyenas can also be found here if one gets lucky during sightseeing.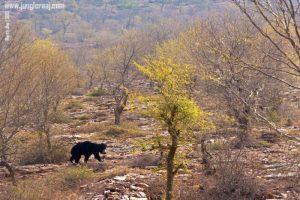 Picture courtesy: http://holidayplans.co.in/administrator/uploadspackage/Lakarda_Anantpura.jpg
 7.      Malik Talao: This small yet beautiful lake is heaven for birdwatchers where they can engulf in the wonders of nature by getting hold of the rare sights of Marsh Crocodiles along with cranes, Kingfishers, egrets, herons, ibis, and stork.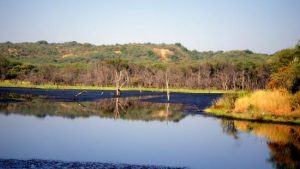 Picture courtesy: https://media-cdn.tripadvisor.com/media/photo-s/09/3c/ef/fe/malik-talao.jpg
 8.      Wild Dragon: This adventure park situated within the reserve is a must visit place if you have a thing for adventure. The thrills of Zorbing, horror house and the ATV (All-Terrain Vehicle) are enough to give the adventure streak within you a much-needed adrenaline rush.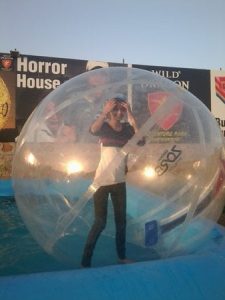 A weekend getaway at Ranthambore is something which will induce you with fun-filled memories of a lifetime. So, plan a perfect trip to this wildlife hub and get ready for some adventure. 
Courtesy
Sheerin Naz