No destination is as fascinating as the cradle of our very own Himalayas. Besides big shot tourist spots there are innumerable townships and not so famous valleys up in the crevices of the mammoth mountains waiting so be explored. The secluded mountain-life of village Chopta with its abundant picturesque beauty is only 451km from New Delhi; a fair enough distance for a quick road trip. You've got to drive down till Rudhraprayag via NH58, taking the route to Kedarnath thereafter and further 40 km east on reaching Ukhimath.
Wheels speeded up with a playlist most suited for long drives and fun-filled "selfie" moments with friends at frequent short halts throughout the hilly terrain of Uttarakhand. Soon the mystic Nanda devi, Trishul and Chaukhamba ranges greeted us with full charisma right at the entrance to Chopta.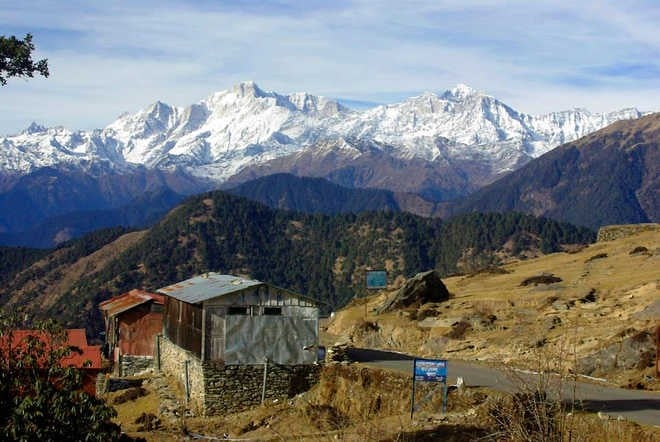 We were completely engrossed in staring at it – simply breathe taking. Luckily it was the transient time between summer and monsoon; shortly after reaching our lodging facility it started to drizzle, that eventually increased to moderate rainfall in the afterhours.
Spent the remaining day indoors, admiring all that vague visibility and fresh dampness outside with a slight chill in the air. However we arranged for a campfire after dark and had gala time for the rest of the evening amidst cool winds, clinging to a warm wrap-over shawl. During sightseeing the next day this almost inexistent place with its green carpet and Deori Tal Lake seemed to resemble Switzerland in the broad daylight.
We concluded with Kanchula Korak Musk Deer Sanctuary as we left the treks to Tungnath and Chandrashila to return for in the frozen season. The zeal for dipping our feet into snow chunks and bone chilling feel will definitely draw us back to Chopta in no time.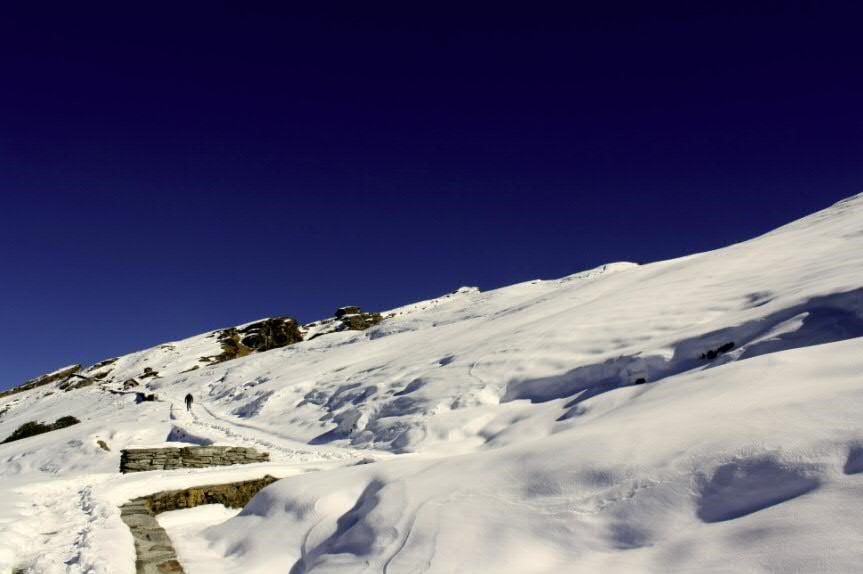 Contributed By: Shatadal Gia Sen