College years are the best years of anyone's life. The phase when you are about to become an adult yet have the innocence and charm of a teenager. When you get the taste of the newfound freedom which seemed a distant dream during school. This is the time when life can be experienced at its best. Midst studies, assignments, lectures, exams, and career goals, college life does bring its share of responsibility and the pressure to excel. However, with friends around the corner, everything seems sorted out. From occasional bunks to proxies, from the gossips to heartfelt conversations, from wasting time in the canteen to strolling in the campus aimlessly, life seems a roller coaster ride.
The friends and memories that one makes in college last a lifetime. So, before college ends and life actually happens to you, make the most of your college life. Hang out with your bff squad, go on trips, capture memories, and witness life in a profound way. Trust me when I say that nothing can beat the happiness that traveling with friends brings. So, pick up your bags and of course your friends too and get set for a journey whose warm memories shall linger in your heart always. Now, let me help you pick out the 10 best places that you can visit during your college time. Let's get a little offbeat this time. Here we go!
1) Explore your wild streak in Bandipur forests:
The Bandipur forests lies midst the foothills of Nilgiri in the Gundlupet taluq of Chamarajanagar district in Karnataka. It is home to densely populated jungles. Bring out your wild streak and explore the wildlife of this forest with your friends like never before. Endangered species of Asiatic wild elephants, jungle monkeys, and wildcats can give you company here. Just don't break the rules of the jungle in excitement!
2) Explore Bhangarh (not for the faint-hearted though.):
If you and your squad are too much into everything spooky and supernatural, then this is the place for you, the ruins of Bhangarh. This place is located in Alwar, Rajasthan, and is believed to be haunted which can give you some major adrenaline rush if you stay there after sunset. So roll up your sleeves and get ready for a spooky ride at the Bhangarh.
3) Witness nature at its best at Rishikesh:
From the beautiful flower valleys and the splendid beaches where one can indulge in beach camping to river rafting that would satisfy the adventurer within you, Rishikesh, located in Uttarakhand is a destination you can't miss out. Dive within the deep waters and get lost in exploring nature like never before.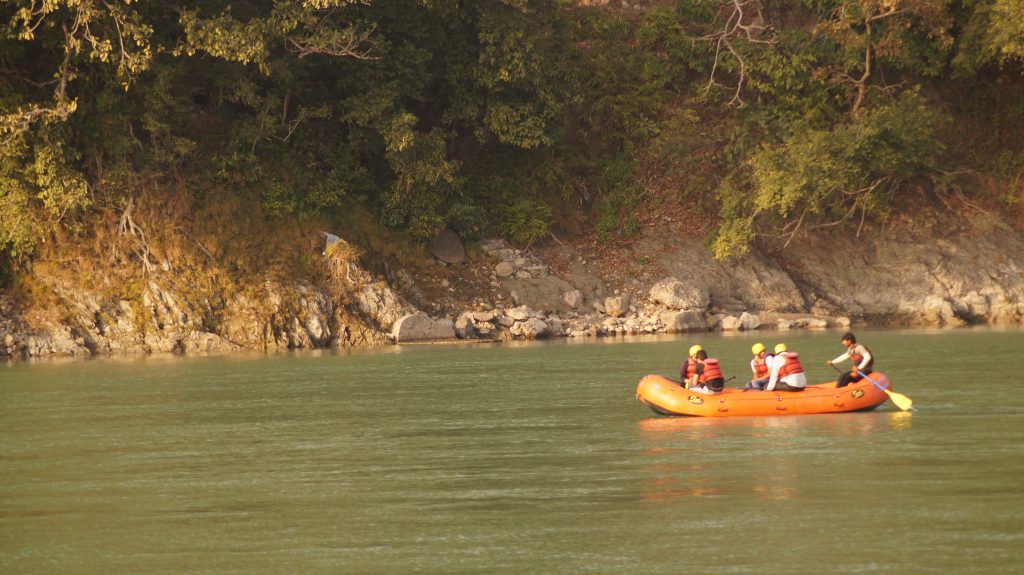 4) Create memories at Coorg:
You might second my thoughts when I say too much of semesters and assignments make life very tiring and boring. So, a fun and relaxing trip to Coorg in Karnataka can be the best way to let the stress go midst the evergreen surroundings. Also, the delicious local tea of Coorg can give your taste buds the much-needed change and instill you with the energy to get back to life with zeal and enthusiasm.
5) See mountains Of Spiti Valley:
This desert mountain valley located between Tibet and India is home to picturesque and giant snow laded mountains. The magnificent monasteries like Dhankar and Lalung are also a delight to explore. So, if your squad loves mountains and wildlife, this is the place for you. Go on because mountains are calling you!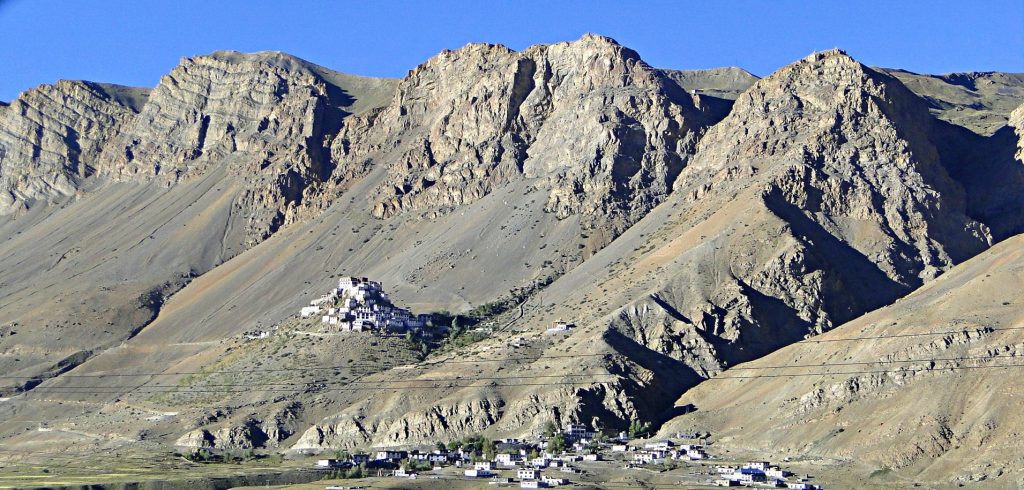 6) Witness the beauty of Kolad:
A small yet beautiful village, Kolad lies in the realms of the banks of Kundalika River in Raigad district of Maharashtra. The awestruck beauty of this picturesque village has made it very popular in midst tourists and is every adventure freak as well as nature lover's favorite place.
7) Do adventure at Kamshet:
Accompany your friends to Kamshet which lies at a distance of 45 km from Pune and 110 km from Mumbai and explore the lush green forests, amazing hilly terrains, and mesmerizing waterfalls. The scenic beauty of this place makes it perfect for sightseeing where you can indulge in some profound talks with your friends or just reflect upon the beauty of life.
Apart from this, Kamshet has cliffs like Shelar and Khandeshwar where you can get some adventure during nerve-wracking trekking.
8) Ride out to Rajmachi:
A perfect weekend getaway with friends can be Rajmachi. Lying at a height of 2710 ft near Lonavala, this place is loved by adventure freaks and provides the best of trekking experiences. Also, the twin forts Manaranjan and Shrivardhan give the best view of the region from the top. So, climb it up and scream your lungs out with friends because crazy stuffs like these are best enjoyed in the company of best friends.
9) Adore the beauty of Alleppey:
Alleppey is a hill station in Kerela that welcomes you with the profoundness of its breathtaking mountains, picturesque waterfalls, and beautiful lakes. You can create lots of memories here with your friends by clicking photographs midst awe-inspiring backgrounds.
10) Enjoy your best of the college days at Mcleodganj:
The moments once gone, never come back. So, a trip to Mcleodganj in Dharamsala, Himachal Pradesh can be a great way of making your college days memorable. The cool breeze, the beautifully carved hills, valleys, and the pleasant weather is enough to make you fall in love with this place. This hill station is famous for its monasteries and temples and can be a perfect place for sightseeing. Also, trekking at Triund accompanied by camping out can help you create the profoundest of memories with your friends.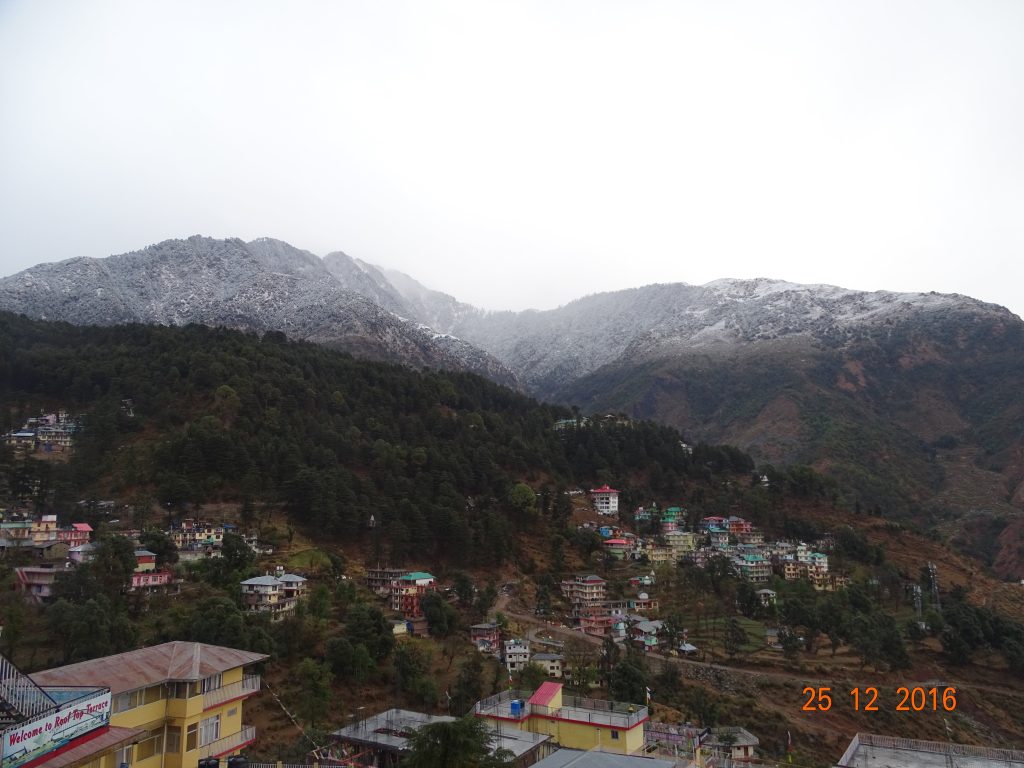 This time, this moment, this college life shall never come back so make the most of it. Travel with friends and explore new dimensions of life so that one fine day, when you shall look back and have a walk down the memory lane, you shall smile at the memories you made with your friends.
Contributed By: Sheerin Naz
For travel related queries, outstation cab booking, bike rentals, Hotel bookings or Group Tours; Kindly contact us at http://justwravel.com/contact or  call +91-9205725727