It all started when I reached the base camp at Sports Authority Ground in Campal, Panaji-Goa. You can reach the base camp by either taking a bus or a train. The nearest railway station is Margao from where Panaji is about 30 kilometers away. Alternatively, you can board a bus from Bombay, Pune, Bangalore or Mangalore or you can directly take a flight to Goa. I took a bus from Bombay at 6pm the previous day and it took me almost 13 hours to reach Panaji.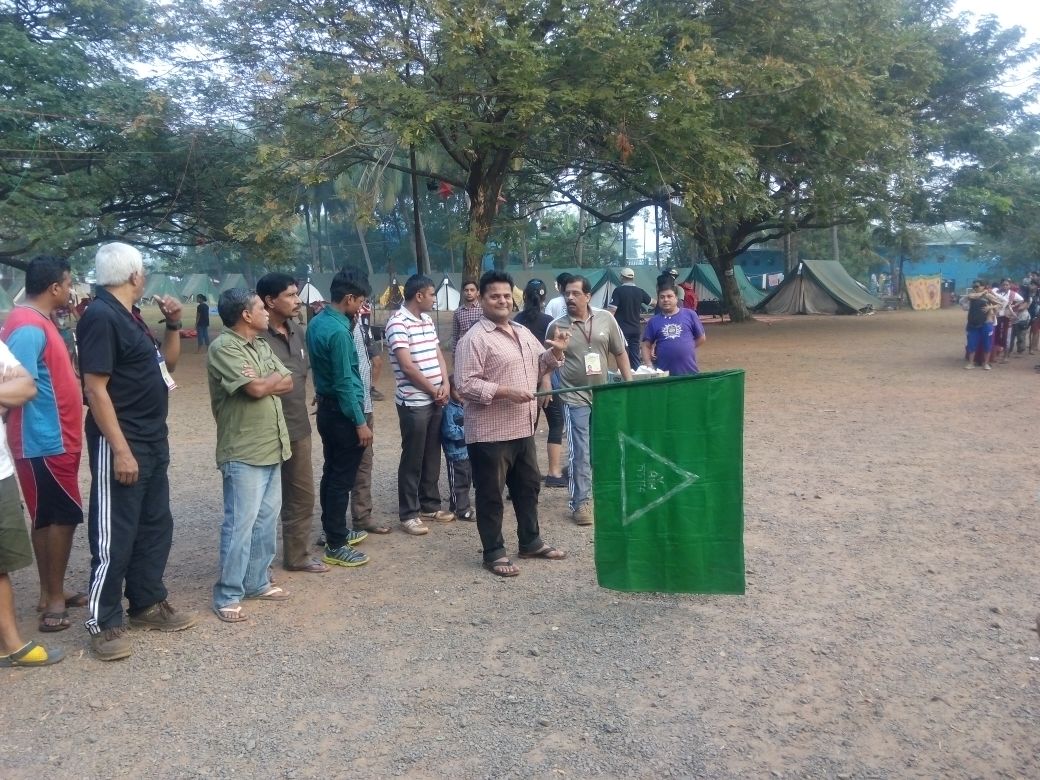 Basecamp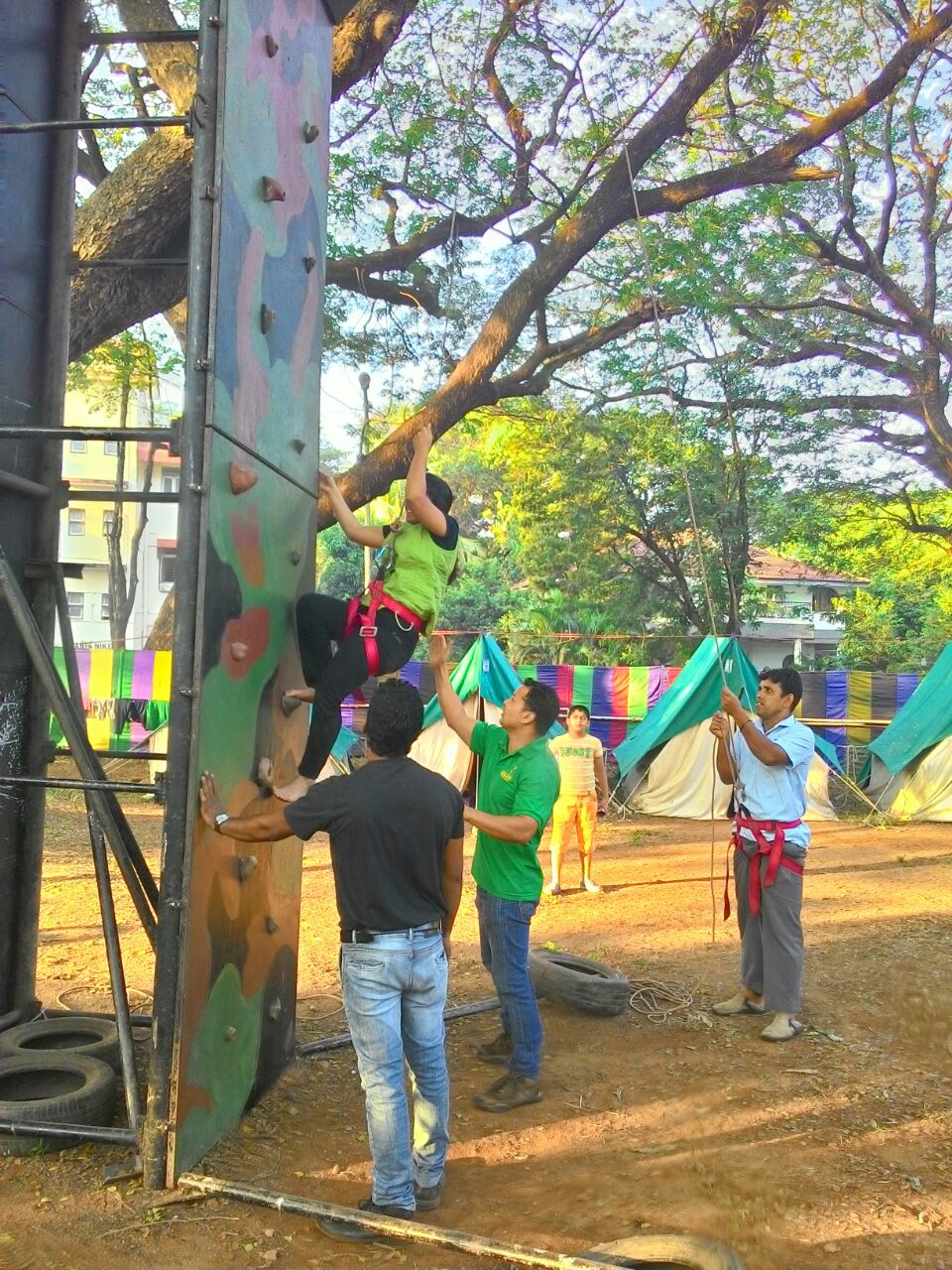 Rock climbing practise at Basecamp
As I reached the base camp, the ambience seemed to be quite adventurous. Living in tented accommodation proved to be a perfect example. I was excited as I had never experienced that before. Everything around was so amazing. There was a glimpse of some or the other activity going on in the camp. Camp fire added flavor to each night. Lighting up LED lights rather than actual fire showed a great concern towards environmental protection.
The first two days of the trek were quite relaxing. On Day1, we went for evening trek from Mobor to Benaulim beach along a 12 kilometer stretch. Benaulim was our first campsite which was situated adjacent to the sandy beaches. Walking barefooted along the seashore was one of the best experiences I encountered that day. The gentle touch of low and high tides gave a beautiful feeling. Even dancing dolphins far above the sea water was a great attraction.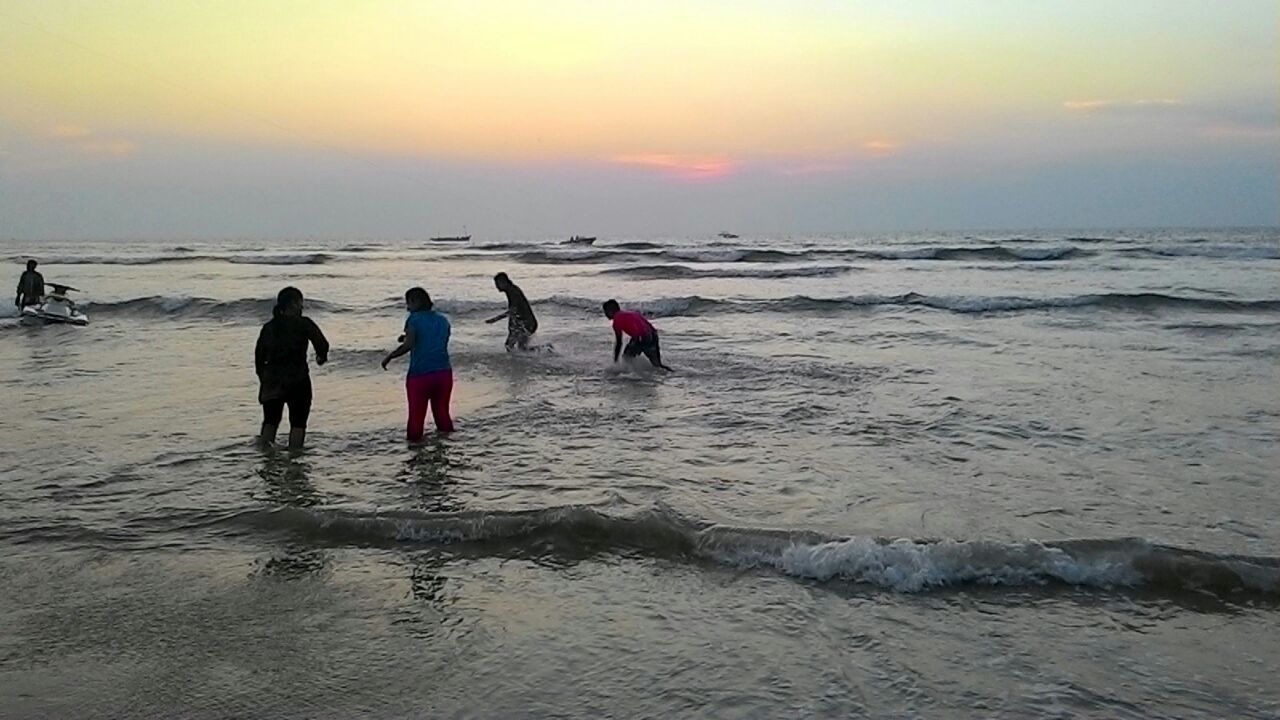 On the succeeding day, again we had to cover a distance of 10 kilometers along the beach side and reach our next camp at Velsao beach. The atmosphere was quite alluring. The sun in the deep blue silences was at its peak. Walking miles ahead along with old and new friends doing all sort of fun felt great. The Velsao camp seemed to be full of excitement as it was situated on the other side of the railway crossing amidst forest area depicting a scary picture. It had been said that the Portuguese built the bungalow and it was haunted.  The night was unnerving and it didn't allow anyone to sleep peacefully but the experience was quite different. That night, we just ended up gossiping with each other.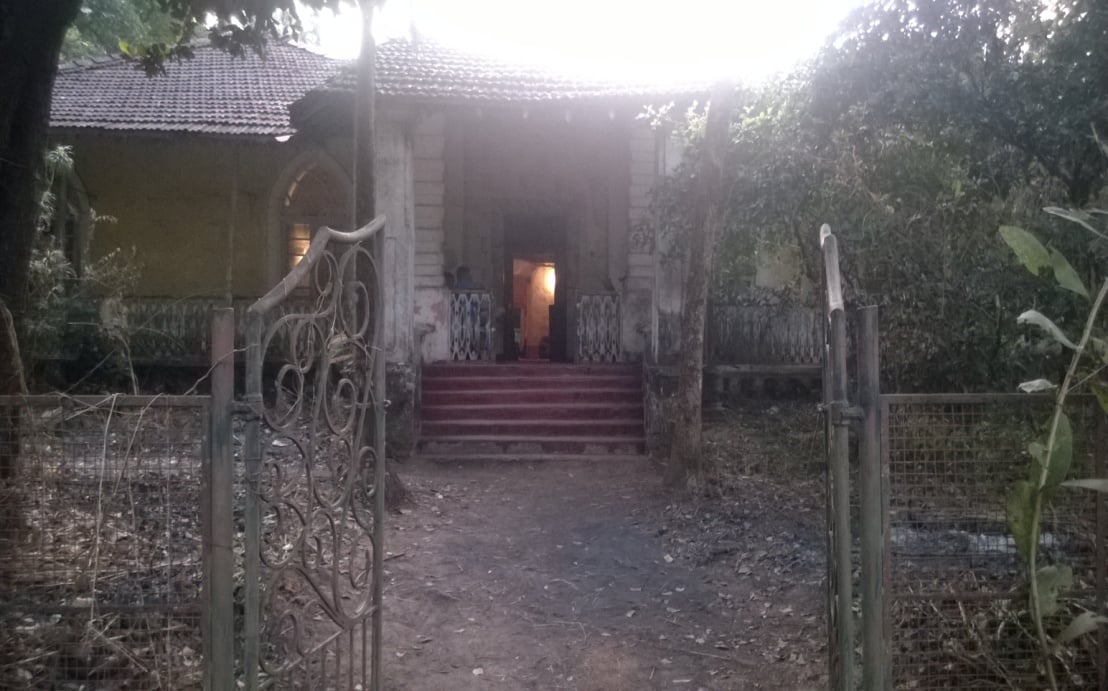 Velsao camp
The next day journey from velsao to Dudhsagar was very pleasing. Initially, we had to board a local train from the railway crossing and reach Collem from where our trek started. The ascent was steep for few kilometers but the scenery was just magical. Falling of water from the extreme point at Dudhsagar waterfall depicted a perfect landscape and came out as a perfect background for photographs. The Dudhsagar camp was beautifully located at an isolated place in forests. The environment was very peaceful and charming.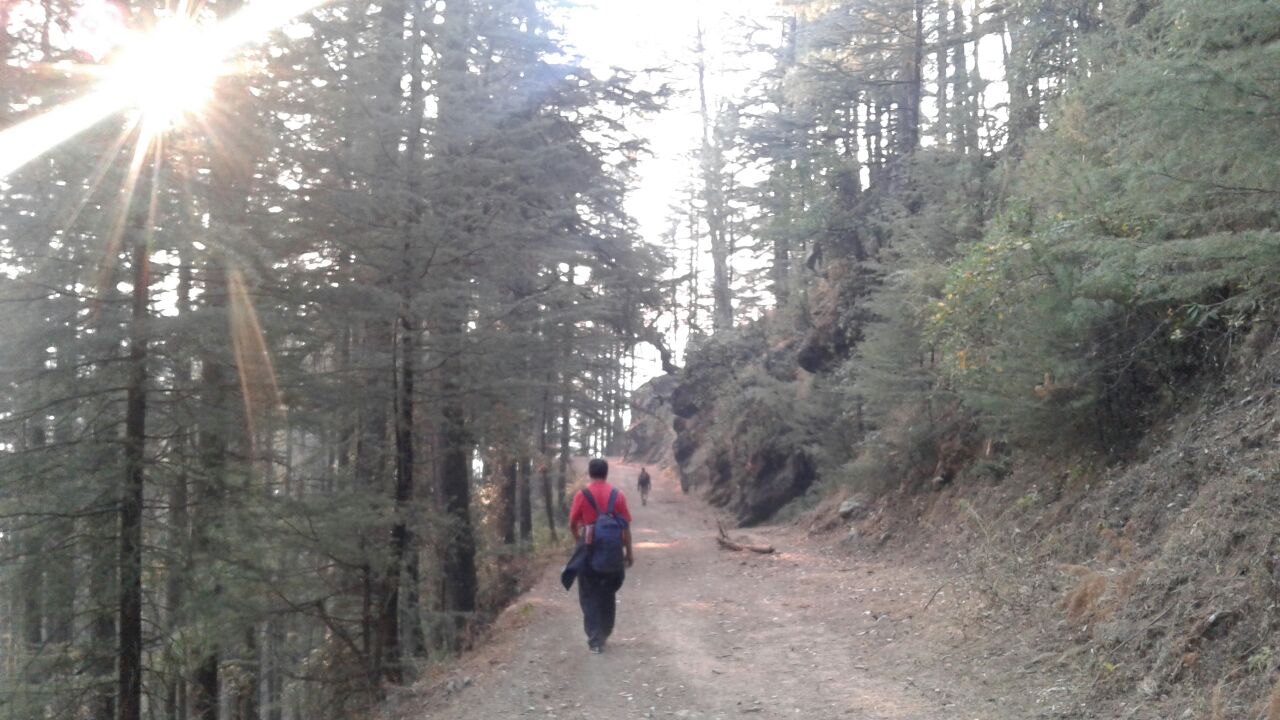 On way to Dudhsagar camp
The next camp was Kuveshi. That day, we had to cover a distance of 8 kilometers. The whole journey was surrounded by dense forests. Kuveshi had the best camp site than the previous ones. The scenic beauty and widespread field with greenery all around attracted my attention. Gazing the sky full of shooting stars under the moonlight with pin drop silence seemed as if I am in a fanciful world and I don't want that night to fade off. The last camp site was Anmod. We reached Anmod after trekking for 14 kilometers through several ups and downs but mostly descending through the terrain. We rested, played several outdoor games and enjoyed for the day.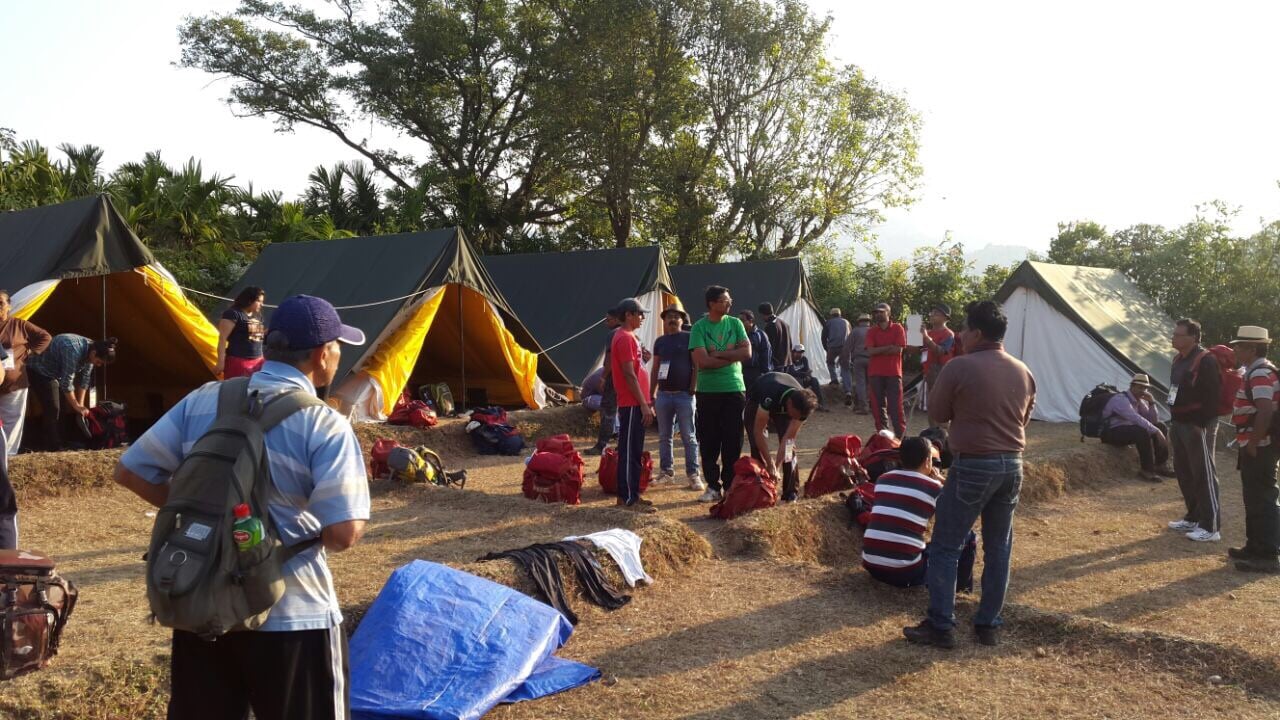 Kuveshi camp
The upcoming day was the very last day of the trek. We had to descend for further 15 kilometers to reach the road side at Tambdi Surla. There, we had to wait for our bus which had to take us back to the basecamp. So, we rested there and had some light refreshment from a nearby food stall till our bus came. Then, we boarded the bus and reached the base camp at 5pm. I had a totally different experience on this trek. Each day of the trek was super amazing. Goa, being the land of sandy beaches, has so much to offer. Goa trek is a great choice for travelers who like to wander around beaches and love nature's beauty.