Deoriatal Chopta Tungnath Chandrashila Trek is one of the famous treks in Uttarakhand. Situated in the Rudraprayag district of Uttrakhand is about 250 km from Rishikesh.
The starting point of Deoriatal Trek is Sari Village and it is a small hike of 2.5 km from the base village.
To reach Sari village, from Rishikesh you need to follow the route to Kedarnath. Rishikesh to Devprayag to Srinagar to Rudraprayag – Augustmuni then following the route to Ukhimath and finally to Sari.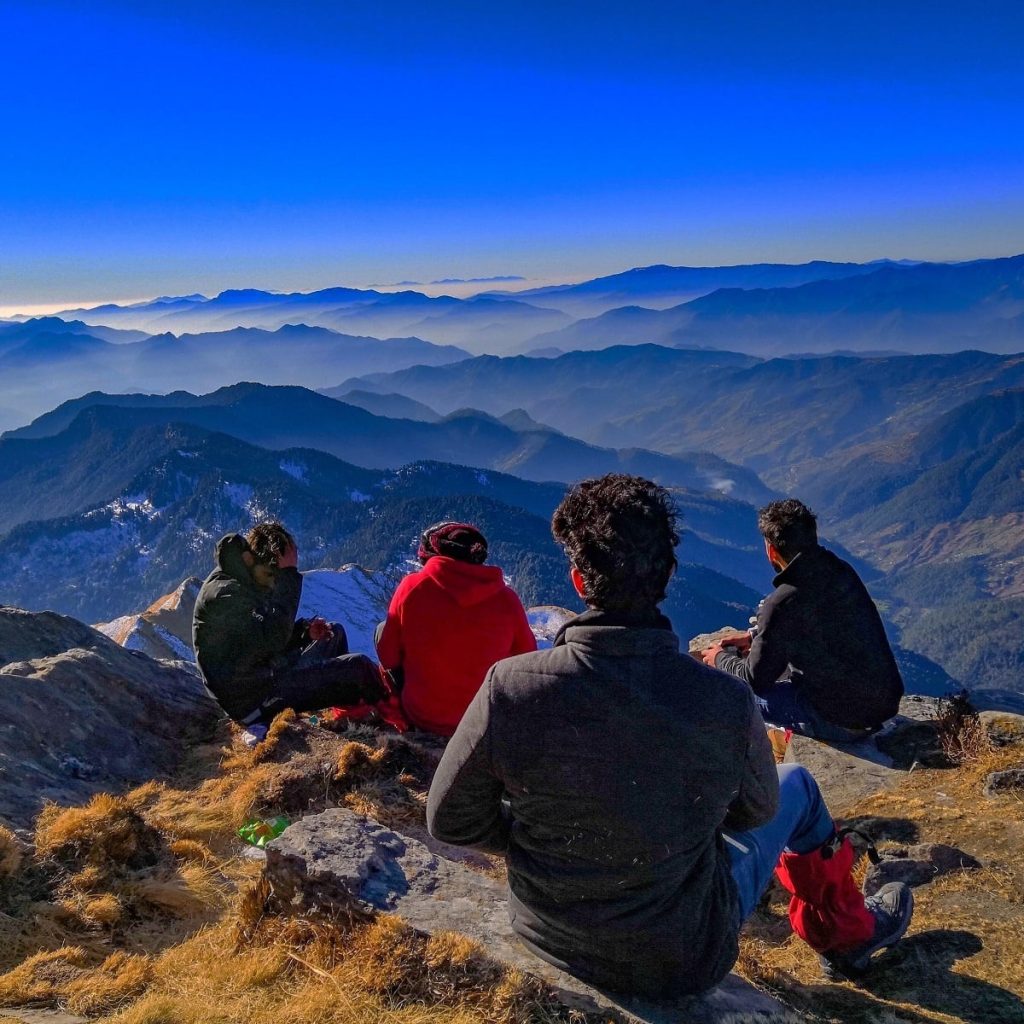 Day 1: Delhi/ Rishikesh/ Haridwar/Dehradun to Sari Village to Deoriatal.
After spending overnight at Deoriatal trek,
on Day 2 either trek from Deoriatal to Chopta which is almost about 14 km and takes a minimum of 6 -7 hrs of trekking time. or you can trek down to Sari village and drive on your vehicle to Chopta via Duggal Bitta and Baniya Kund.
The trek to Chopta from Deoriatal is long but is a scenic trail. With most part of the trail being through the forest. The initial hour of the trail is a little steep but after that most part of it is a gradual hike and no major gradient.   The ending point of the trek is 1.5kms before Chopta. Chopta is a scenic village and is the starting point of Tungnath and Chandrashila Trek. You will find a lot of Rhodendron trees everywhere. With few options of guest house stay in Chopta. Spent overnight at Chopta.
Day 3
Tungnath and Chandrashila Trek is about 6 kms each side from Chopta. To witness beautiful sunrise at Chandrashila trekkers start early on this day around 4:00 am and reach Chandrashila Peak by 6 :30 am – 7 am. It is one of the best scenes and something to look forward to on the trek.
Tungnath is the highest Shiva temple in the world and the temple doors open in the month of May and closes around September.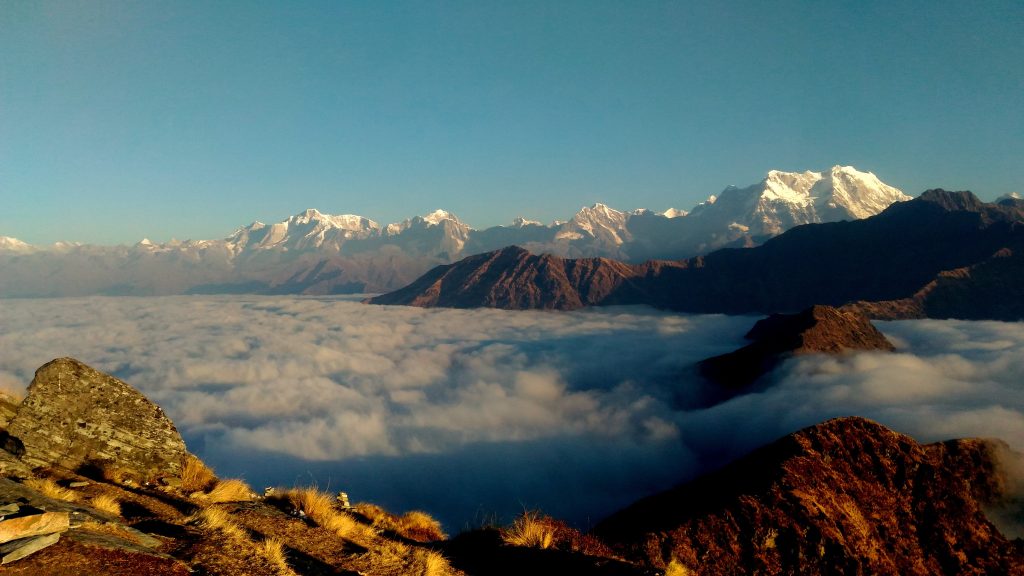 Deoriatal Chopta Tungnath Chandrashila Trek is an easy trek and the complete trek takes 3 days of travel time.
Route of the trek – Sari Village to Deoriatal. Deoriatal to Chopta. Chopta to Tungnath and further to Chandrashila.
Best time for the Tungnath Chandrashila Trek:
Chandrashila peak remains inaccessible during months of heavy snowfall, January – March. Same is for the trail from Deoriatal to Chopta. Deoriatal can be accessed throughout the year.