Madhya Pradesh is that Indian state which reflects history, natural beauty, and Indian culture all at the same place. Whether it is a hill station or a dense forest, Madhya Pradesh has it all. Let's have a look at the complete guide to Madhya Pradesh – the heart of Incredible India.
Places to See
There are numerous places of tourist interest at Madhya Pradesh. The top six places to see in Madhya Pradesh are listed below.
Bhopal
The capital city of Madhya Pradesh offers the tourists with many sightseeing options. Some of the must-see places at Bhopal are Bhojtal, Remember Bhopal Museum, Chhota Talaab, Taj-ul-Masjid, Van Vihar National Park, Birla Mandir, and Jama Masjid. You can also visit Bhimbetka Caves at 35 kilometers from the city.
Pachmarhi
A quaint hill station, 190 kilometers from Bhopal, is renowned for the waterfalls, gardens, mountain streams, and caves. The best places of tourist interest are Pandava Caves, Bee Fall, Duchess Fall, Jatashankar Caves, Dhupgarh – the highest peak in Madhya Pradesh, and the large waterfall of Rajat Prapat.
Indore
Indore is also 190 kilometers from Bhopal. You can visit Lal Bagh Palace, Indore Museum, Rajwada, Krishna Pura Chhatri, and Annapurna Temple while at Indore. Ujjain, around 50 kilometers from Indore is also a must-visit if you are a spiritual soul looking for some peaceful vibes.
Kanha National Park
For the wildlife lovers out there, Kanha National Park is not less than heaven. It can be reached via road transport from Jabalpur, approximately 166 kilometers away. If you wish to see the royal wild cat in its natural abode, plan a wildlife safari here. Don't miss out on visiting the Kanha Museum too in the middle of the forest.
Jabalpur
Jabalpur is the cultural capital of Madhya Pradesh. Plan a short excursion to Bhedaghat and Dhuadhar falls, 25 kilometers from Jabalpur while you are here.
The marble rocks at Bhedaghat would leave you mesmerized with its beauty. Many Bollywood movies have been shot here, so you can imagine how awesome the place would be!
Khajuraho
Khajuraho Group of Monuments houses Hindu and Jain temples that hold the credit of being UNESCO World Heritage Site in India. The erotic sculptures and nagara-style architecture is unique to these temples built by Chandela Dynasty.
If you plan to visit Khajuraho in February, you can choose the dates such that you get to witness the awesome Khajuraho Dance Festival.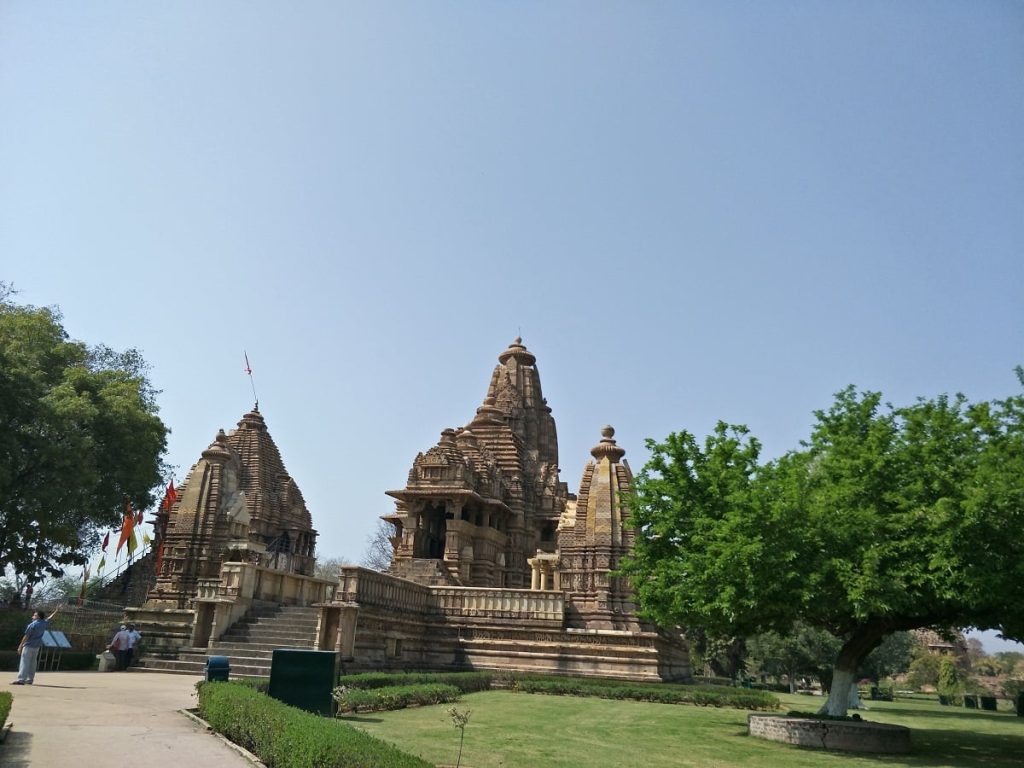 Festivals
The colorful attire, ornaments, and interesting activities along with getting a peek into the culture of Madhya Pradesh are the highlights of the festivals here. Every year on 26th January, there's Lokrang Samaroh at Bhopal, that's organized by The Adivasi Lok Kala Academy of Madhya Pradesh.
Malwa Utsava at Indore and Ujjain gives you a taste of Indian classical music and dance.
We can obviously not forget Kumbha Mela, held at Ujjain and the traditional Ramleela Mela that happens in different parts of the state. Tansen Sangeet Samaroh at Gwalior in the month of November or December is another marvel with classical instrumental and vocal shows by the best performers.
Culture
Madhya Pradesh is home to several tribal communities that make it very rich in culture. You will find art, craft, music as well as dance in this state. Besides tribal groups, Buddhists, Christians, Hindus, Jains, Muslims, and Sikhs amicably stay here.
Lota and Phag are the major dance forms over here. A wedding dance form that is quite popular among the tribes is Gaur.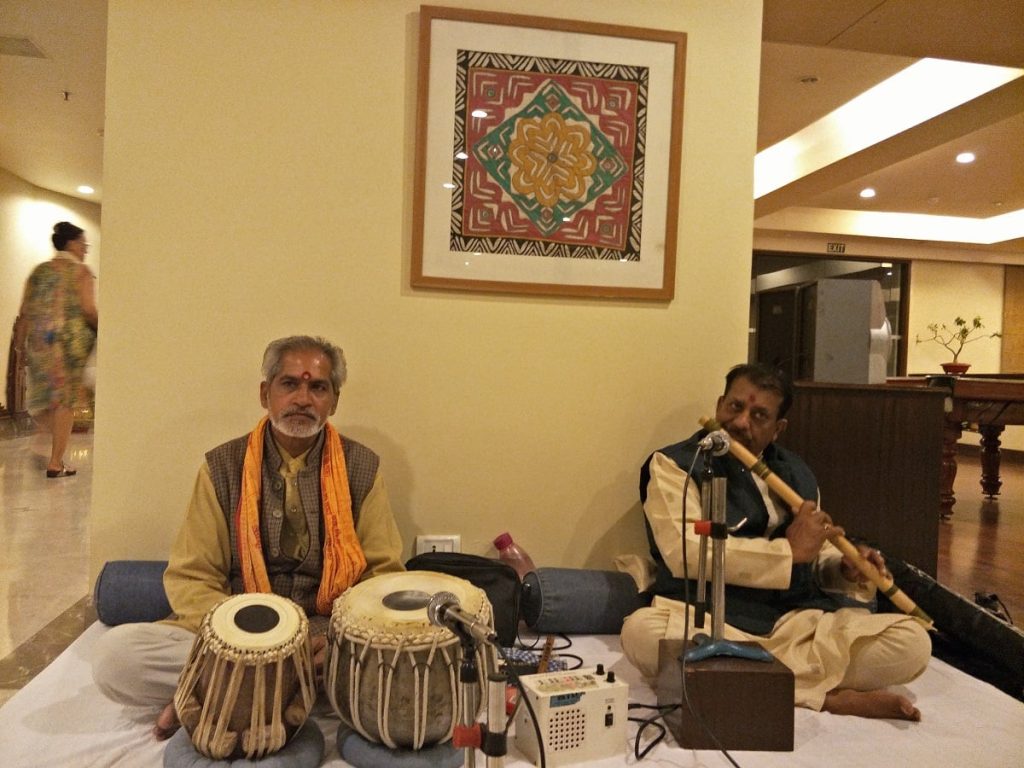 Bamboo and Cane Work, Block Printing, Jute Works, and Stone Carving are the major handicraft forms found at Madhya Pradesh. Malwa, Mandla, Indore, Khajuraho, Gwalior, Jhabua, Raigarh, Bastar, Bhopal, and Bundelkhand are some of the important centers to get a glimpse of MP's art and crafts.
Food
Wheat cake known as "bafla" dipped in ghee and eaten with peppery lentil broth is a must-try while you are at Madhya Pradesh. Don't miss out on visiting "Chappan Dukaan" at Indore if you are a foodie. Kachori, Pohe, sweets like Jalebi, Kusli, and Cashew Burfi, are also worth trying.
Shopping – Complete Guide of Madhya Pradesh
Shopaholics should visit the crowded streets of Jabalpur to buy awesome stuffed toys, jute crafts, silver and brassware, along with sarees and dress materials popular for its intricate zardosi needlework.
Gwalior offers you wall hangings, jewelry, lacquer ware, and handwoven carpets that make for great souvenirs. You can buy dry snacks for munching from Indore and Ujjain. Ratlami Sev as they say is the most loved delicacy from there.
How to Reach
Bhopal is well connected by railways, airways, and road transport. You can easily travel in MPSRTC (Madhya Pradesh State Transport) buses to reach your destination. That's the most convenient option for MP travel.
Best Time to Visit
The best time to visit Madhya Pradesh is monsoon season because that's when you get to enjoy the beauty of the waterfalls sprawling over the entire state.
For everyone who wishes to explore Madhya Pradesh hopefully this complete guide would have been of some help. Sort out your travel priorities, grab a camera, and just set off to the incredible heart of our country.