Are you someone who enjoys music? Someone who enjoys to travel or to party? If yes, then you're at the
right place!
Given below is a list exclusively tailored to suit the needs of people looking to attend festivals these
coming months before the end of the year.Go ahead, have a read and make plans ASAP!
Ziro 27 – 30 September 2018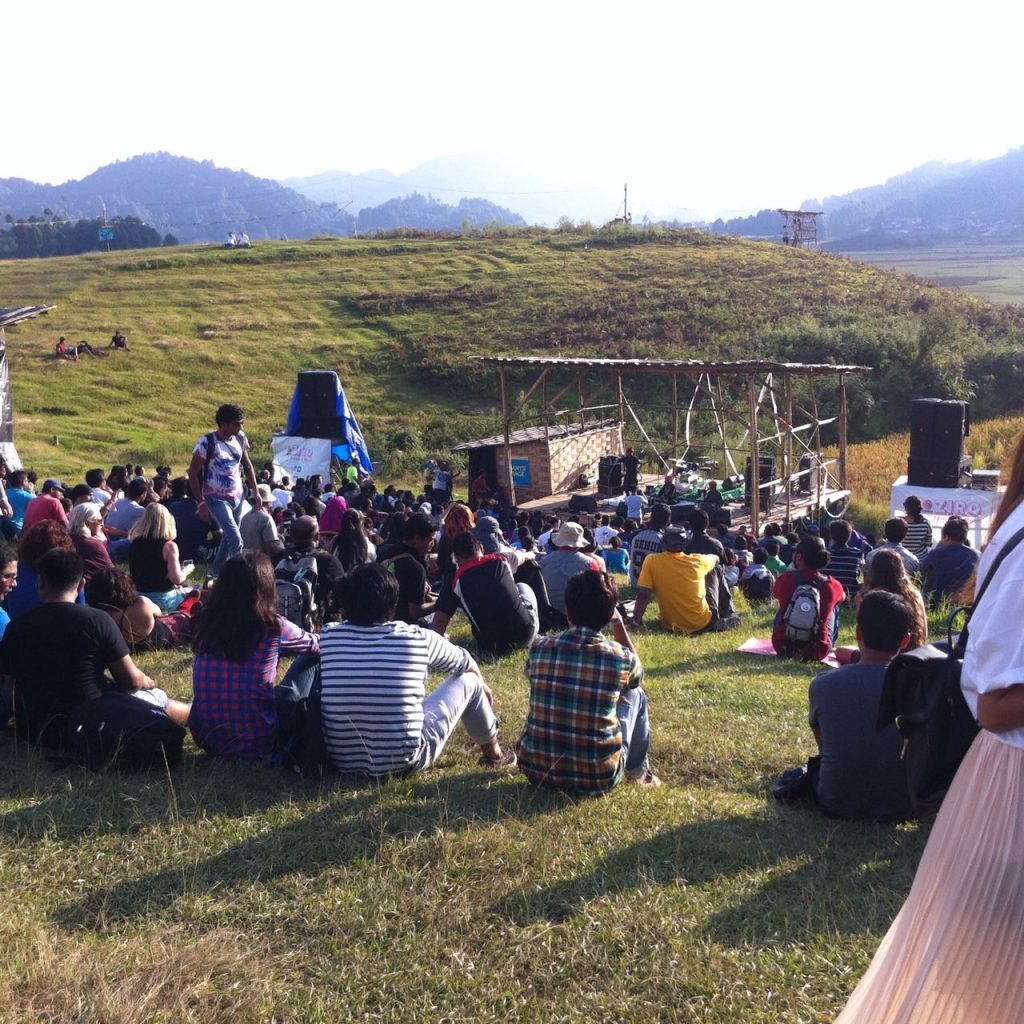 Are you a fan of Indie or folk music? If yes, Ziro should be on your September bucket list, the beautiful valley of Ziro enlists musicians both native and foreign to the northeast and the country. Started in the year the world was ending, 2012, Ziro is now a huge level cultural exchange and a haven for music lovers.
Ziro is beautiful towns in itself, situated in the wonderful state of Arunachal Pradesh, this event can also
boast of not damaging the environment. Ziro is now a part of the identifiers of people about this valley
and Arunachal Pradesh. This September, visit Ziro and it's unique food, people and experience the
Arunachali village life in a region which looks untouched by modern times.
To reach here, the closest place of note will be Guwahati, from there you can avail a bus or a taxi
Hornbill 1st to the 10th of December
If you're busy in September make time for this festival in December! One of the biggest festivals nationally, the hornbill music festival is one of the biggest factor in attracting people to Kohima, Nagaland.
This 10 day festival at the Kisama Heritage village plays host to the biggest rock show of the nation and
exhibits, more like shows off all our culture with pride. Nagaland, in itself, is famous for it's handlooms and the skilled, rarely seen Nagas come and exhibit their food, dances game, and music at this festival, and it is a treat to all senses.
The easiest way to reach is by flying to Dimapur, around 75 Kms from Kohima and hiring road transport
from there.
Great Indian October Fest 18 Oct – 20 Oct
Running since 2005, the Great Indian October fest is a time for Bangaloreans to let their hair down and
chill with amazing music soothing their souls.
Called India's biggest music and beer party, this festival also is home to the most competitive of brewers,
nationwide. If you're someone who prefers well brewed beer, or amazing music or maybe both, then this
is the place for you to be. Happening at Marathahalli in Bangalore this is a must attend the festival for friends groups planning their vacations since forever!
Magnetic Fields Festival December 14-16
This beautiful 3 day festival in Shekhawat, Rajastan provides you with an opportunity like no other. One,
you get to visit the great desert in the heart of winter, so the entire experience of travelling will be an
added bonus to your otherwise amazing trip. Magnetic Fields will enthrall your taste buds and your eyes with it's amazing artists in the form of Chefs, Magicians, and Artists. Happening in the Alsisar Mahal, surrounded by the desert and three beautiful cities, this venue and the travel here will touch your heart.
The royal ambience of the venue gives you a taste of the past while your heart's filled with all the amazing music and food here. Shekhawati is easily connected by the rail network. Also face it, why wouldn't you want to party in a Palace?
JODHPUR RIFF 24-28 th October
Happening at the Mehrangarh fort this year, this nonprofit event is held to raise funds, is a must visit for anyone who is a fan of any kind of music. This festival, coincides, with Sharad Poornima, is a 5 day festival with renowned artists coming to make the audience sway to their tunes.
Held in Jodhpur, this festival is also called the Rajasthan International folk festival. Jodhpur is pretty much well connected to the rest of the country.  Oh, Passes get sold out super quickly so don't forget to get yours very soon!