JustWravel has launched a new free travel insurance plan covering up to 4 lakh rupees for every traveler. This new policy provides comprehensive coverage against medical expenses, medical evacuations, personal accidents, and daily allowance in hospitalization due to illness and injury.
It doesn't get any better than that, does it?
Plus, it comes with a dedicated team of travel experts who'll be there every step to ensure your travels go smoothly. It will give you peace of mind and make your trips even more enjoyable.
Our Insurance Partner is an IRDI-approved organization aiming to make policies available to people from different financial and geographical backgrounds across all age groups in India.
BENEFITS OF TRAVEL INSURANCE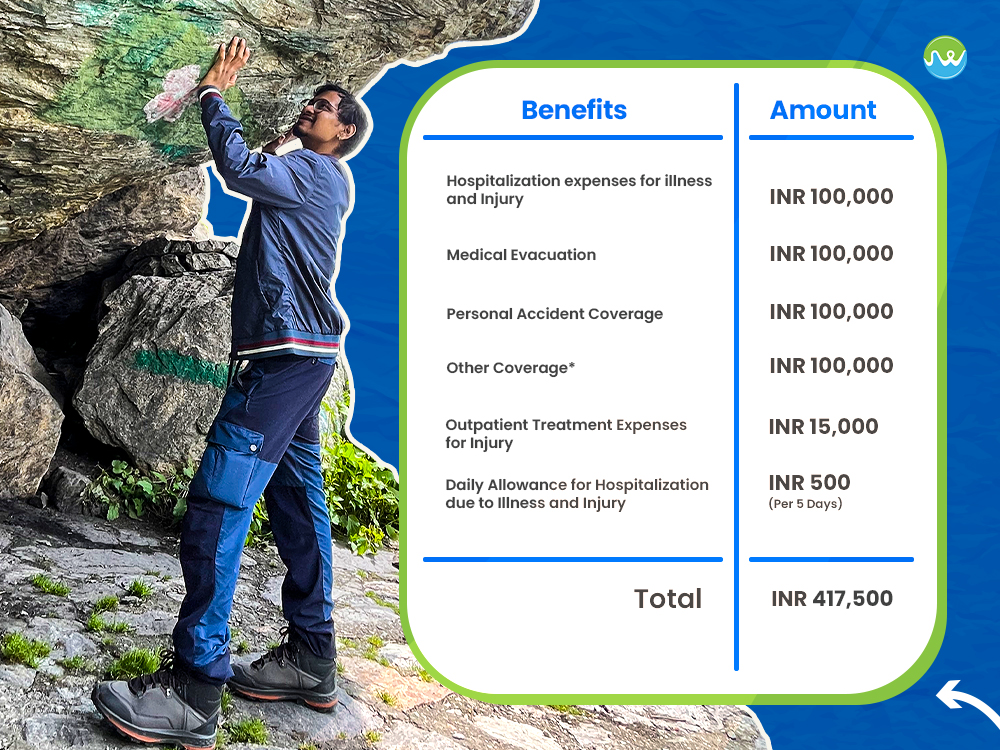 Hospitalization expenses for illness and Injury – This policy is an ideal choice for anyone who wants to travel with the added security of knowing that they will be covered in case of any unexpected medical emergencies. Under Hospitalization expenses for illness and Injury, you will get up to INR 100,000 as insured money.
Medical Evacuation – The medical evacuation insurance provides financial coverage in case you're seriously injured or fall ill while traveling far from home and need emergency transportation to a reputable medical facility for treatment, with coverage of up to INR 100,000.
Personal Accident Coverage – Our personal accident coverage provides financial coverage up to INR 100,000 for Personal accidents while doing adventure activities or traveling. The insurance will provide you with an additional layer of protection against accidents while traveling.
Outpatient Treatment Expenses – In addition, our outpatient treatment expenses cover provide you with financial coverage for treatments outside the hospital, including doctor's fees, diagnostic tests, and medicines, up to INR 15,000. This ensures that you are protected against any unexpected medical expenses while traveling.
Daily Allowance for Hospitalization – Lastly, our daily allowance for hospitalization provides you with additional financial support during a hospital stay and covers up to INR 500 per day for up to five days.
In total, the total insured amount will be INR 417,500.
WANT T O EXPLORE THE TRAVEL OPTIONS NOW ? CLICK HERE TO SEE YOUR WEEKEND GETWAYS
TRAVELING WITH SAFE HANDS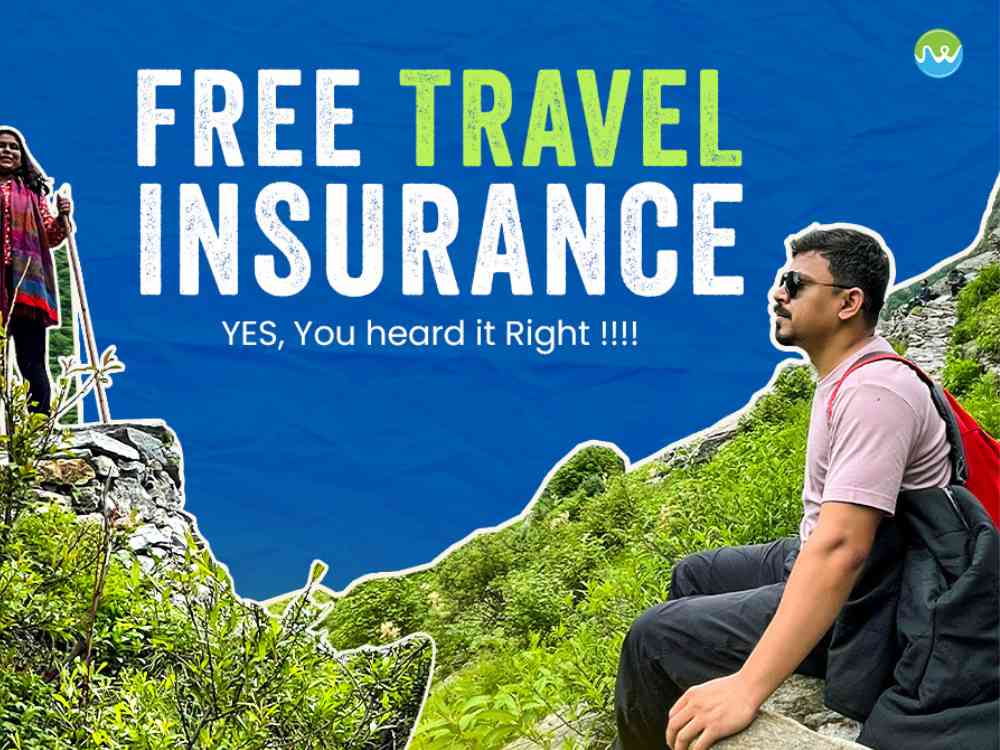 With over 6 years of experience in the travel industry, JustWravel has become one of the most trusted travel communities, with more than 50,000 satisfied customers. Our customer satisfaction rating stands at an impressive 4.8 out of 5.0, based on 6 years of service time. We have received a 5-star rating on Google Reviews and Trip Advisor, making us a highly recommended travel provider for individuals around the world. Our dedication to excellence in customer service and satisfaction has been recognized by Trip Advisor with the prestigious Traveller's Choice 2020 Award. And if that wasn't enough, we have also been certified by StartupIndia and MSME, highlighting our commitment to quality and innovation in the travel industry.
JustWravel, has always prioritized the creation of a safe and memorable travel experience. The free travel insurance, which marks a significant milestone for that journey. This comprehensive insurance coverage provides added protection and peace of mind for travelers, ensuring that they can explore the world with confidence.
READY FOR A SAFE ADVENTURE ? EXPLORE YOUR BACKPACKING OPTIONS HERE!!